Convenience stores could have an unprecedented opportunity to grow vape sales this month and beyond, as the 2020 Vapril campaign kicks off and specialist vape shops across the UK remain closed amid the coronavirus outbreak.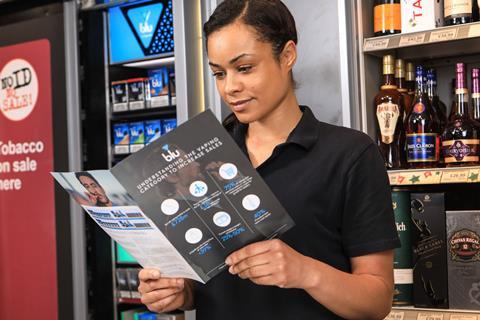 The annual Vapril campaign to help smokers switch to vaping launched yesterday (1 April).
The digitally-focused 2020 campaign seeks to address consumer "misinformation" about vaping with "evidence-backed advice and information".
It follows last month's evidence update on the UK e-cigarette market by Public Health England (PHE) which revealed that 37% of smokers had never tried vaping and that over half of them wrongly believed it to be equally or more harmful than smoking.
PHE continues to highlight that regulated nicotine vaping is at least 95% less harmful than conventional smoking.
UK Vaping Industry Association John Dunne said that convenience retailers could expect to see much higher footfall and demand for vaping devices.
"Specialist vape stores are now closed on government advice so we expect a significant volume of sales to now transfer online and to convenience stores and supermarkets which currently remain open," he told C-Store.
"With so many people now working from home in front of laptops and other digital devices, stores with an online ordering and delivery service also stand to see a large rise in demand," he added.
Commenting on the situation, BAT general manager Fredrik Svensson said: "The coronavirus pandemic has presented significant challenges to our daily lives, we understand just how difficult things have been for our business customers and our consumers alike.
"Now, perhaps more than ever, we must use Vapril to help adults smokers switch to potentially reduced risk products like vaping and continue to encourage vapers who have quit smoking to stay quit.
"I would urge all retailers, and especially convenience stores in our communities, to help guide adult smokers and vapers through this stressful time, ensuring they have our latest product guidance and a full range of products to offer."
Imperial Tobacco & Blu corporate affairs director Duncan Cunningham urged convenience retailers hoping to make more of their vape sales to focus on "range, availability and education."
"Many shoppers entering the vape category will have little or no existing knowledge of what the different products or brands are, or which liquid strength or flavour might be the best fit for them.
"For other existing vapers, they're likely to be most interested in the latest innovations in tech or flavours that will help them optimise their experience. The retailers who can offer knowledgeable advice to these shoppers will be the ones that see the most success and truly establish themselves as a destination store for vapers," he added.
JTI head of Logic and reduced risk products Nick Geens also urged retailers to monitor epos data and stock the best sellers in their area in a bid to better understand the category and maximise sales.
They should also keep a close eye on national trends.
"For example, capsule and refillable products are currently in growth and are now used by most adult UK vapers, making them a must-stock," he added.