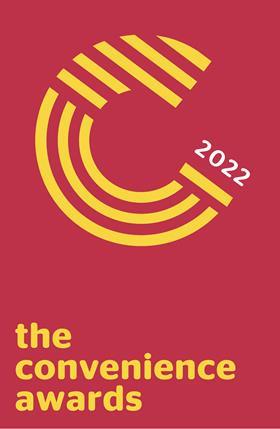 The deadline for entries for The Convenience Awards 2022 has been extended until 25 April.
To allow retailers more time to throw their hat into the ring, the deadline for entries has been extended. With 12 self-entry categories to choose from, retailers can decide which category best suits their store.
Editor of ConvenienceStore.co.uk Aidan Fortune urged retailers to get their entries in as soon as possible. "The standard of entries already received have been very high and I expect this year's awards to be hotly contested. Being named as a finalist or winning a category immediately shines a light on your business. Don't wait until 25 April to get your entry in, start now and be in with a chance of winning the top prize in convenience."
Brought to you by ConvenienceStore.co.uk, The Grocer and Lumina Intelligence, The Convenience Awards represent the very best of the sector and highlight top retailers in the industry. The ceremony takes place on 13 September at Ther Londoner Hotel in Leicester Square, London.
ENTER THE CONVENIENCE AWARDS 2022
Self-entry Categories
Sales Colleague of the Year
Community Retailer of the Year
Community Initiative of the year
Convenience Rising Star of the Year
Customer Delivery Store of the Year
Sustainability Retailer of the Year
Food to Go Store of the Year
New Store/Refit of the Year
Small Convenience Store of the Year
Large Convenience Store of the Year
Independent Convenience Store of the Year
Multiple Managed Convenience Store of the Year
Retailers' Retailer of the Year
Convenience Retailer of the Year
Research-based Categories
The UK's Favourite Forecourt Group
The UK's Favourite Symbol Group
The UK's Favourite Convenience Multiple
The UK's Favourite Convenience Store Group
The Retailers' Favourite Product Launch
The Retailers' Favourite Supplier Salesforce
The Retailers' Favourite Convenience Group for Category Support