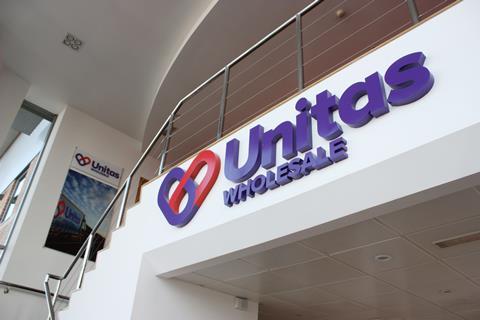 Unitas Wholesale has appointed Aoife Kenny as its new commercial director.
Kenny joins Unitas Wholesale following the recent announcement of the retirement of John Baines as trading director.
Reporting to John Kinney, she will join the board of Unitas Wholesale and will be responsible for both the trading and commercial areas of the business. Kenny has held a number of senior roles across retail, foodservice and manufacturing, in organisations such as Central Co-op, Heart of England Co-ops, Enterprise Foods, PepsiCo, Burton's Biscuits and the Kepak Group. She most recently held the position of interim head of foodservice at AF Blakemore.
John Kinney, managing director of Unitas Wholesale, said "I am absolutely delighted to welcome Aoife to Unitas at such an important time in our development as we seek to re-shape the organisation to become more member-centric and cement our place as the UK's leading buying group. Aoife has the skills, values and experience that we were looking for, gained during a successful career across, wholesale, foodservice, retail and manufacturing.