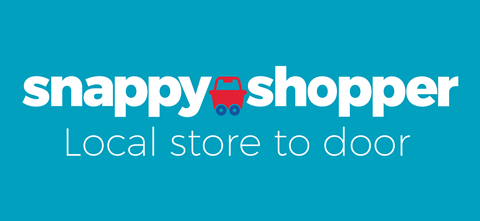 Snappy Shopper and Central England Co-op have signed a partnership allowing shoppers in the Midlands and East Anglia to be able to order groceries online following a successful trial.
The service will operate from 141 local Central England Co-op stores and enable customers to have products delivered straight to their homes in as little as 30 minutes. Trials began in September 2020 with 15 stores in Derby and Birmingham and the number of Central England Co-op stores operating with Snappy Shopper is expected to rise to 200 by the end of 2021.
COO of Snappy Shopper Mark Steven said: "Following a successful pilot, we are delighted to conclude an agreement with Central England Co-op. The expansion of our partnership reflects our mission to give more communities on-demand access to the products of local businesses. Post lockdown the demand for home delivery and the desire to shop locally is greater than ever and we are ideally placed to provide convenience stores with an affordable and high-performing tech solution to compete in the fast-changing home delivery market."
Central England Co-op chief commercial officer Andy Peake added: "Recent times have really showed us all the benefits of being able to shop local with a trusted, community focused retailer and our ongoing link-up with Snappy Shopper is a great example of how we are improving the shopping experience for our customers and members by the click of a button.
"We are also pleased that our work with Snappy sees products picked and packed by colleagues at a local store and then delivered in an environmentally-friendly way with our special electric vehicles. We are delighted to be able to help make shopping as easy and convenient as possible for customers so they can get what they want, when they want it direct to their door."