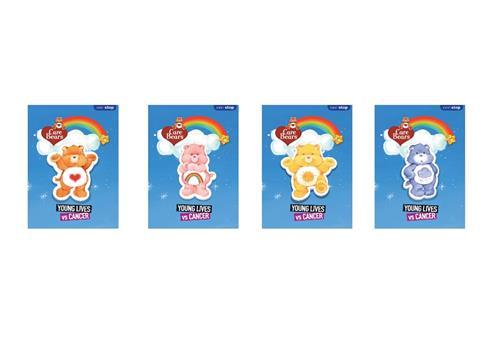 One Stop is raising money for the charity Young Lives vs Cancer, by selling a set of four Care Bear badges and donating all proceeds to the charity.
Young Lives vs Cancer helps children and young people (aged 0-25 years old) as well as their families find the strength to face whatever cancer throws at them. The charity's social workers offer specialist, empowering support. Its Homes from Home program, offers families a free place to stay, nearby to the child's hospital. With grants helping families to navigate the costs of cancer. The charity offers invaluable experience and believes that by facing the challenge together with the families, they can provide the best support.
Julie Millar, partnership and philanthropy manager at Young Lives vs Cancer, said: "Every day, 12 more children and young people hear the devastating news they have cancer, and each badge sold is going to help us raise vital funds for children and young people with cancer across the UK."
She told of the simple but poignant inspiration behind the campaign: "We know that children and adults alike love Care Bears and these badges are going to put a smile on everyone's faces. The theme of Care Bears has so much synergy with us as a charity and truly represents what we do. A huge thank you to everyone at One Stop, it's been great working together with them on the campaign."
There are 4 different designs featuring Tenderheart, Funshine Bear, Grumpy Bear and Cheer Bear.