Postmasters will receive a 15% top-up of their variable remuneration generated during May's trading, the Post Office has announced.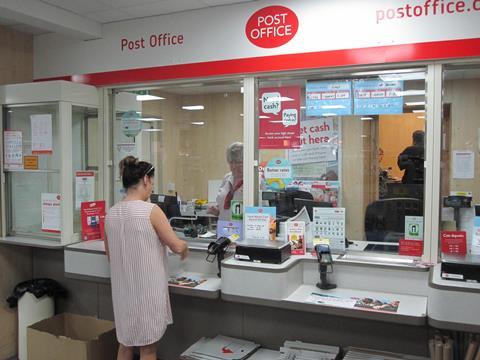 The bonus payments will be made in June as part of the organisation's ongoing support programme during the coronavirus outbreak. The Post Office had previously announced that all independent postmasters would receive 100% of their remuneration in April and 90% in May, covering both their fixed and variable remuneration.
All branches that are currently receiving fixed remuneration will continue to do so in June, the Post Office confirmed.
Post Office chief executive Nick Read said: "I am grateful to Postmasters for doing all they can to keep their branches open and serve their local community during the Covid-19 pandemic. Being able to guarantee April and May's remuneration has been vital in providing stability for our Postmasters.
"The support on offer for June allows Postmasters to plan ahead - no Postmaster should feel like they are unable to keep trading or re-open their branch as a result of coronavirus which is why we will provide targeted support for these branches."
April and May's remuneration guarantee was irrespective of whether branches were open or not, or had reduced their hours. The 15% top-up of variable remuneration for June will be available to all agent branches and will be based on May's trading for that branch, and includes taking into account increased remuneration that came into effect from 1 April 2020.
Branches operated by independent postmasters that are struggling to remain open, or to open at all in May, and are not eligible for coronavirus financial support from the UK Government, may receive additional support from the Post Office in the form of a hardship payment to provide immediate relief, the Post Office added.