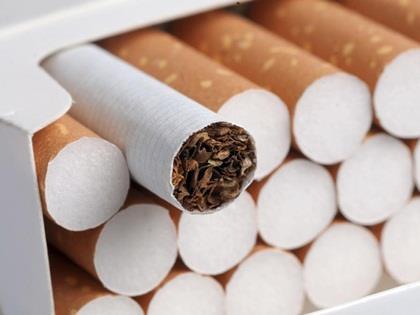 Nine stores in Bolton have had their licences revoked or suspended for selling illicit tobacco.
The hearings took place during March 2021, and out of nine stores up for review, the Licensing Sub Committee decided to revoke three of the licences and suspend five others. One store surrendered its licence before the hearing. These latest actions are part of ongoing enforcement work taken in the area, which included the revocation of licences for two Bolton retailers in August last year.
This follows a series of test purchases carried out Japan Tobacco International (JTI) in Bolton that found 61% of the stores visited were selling illegal tobacco. These findings were reported to Trading Standards, which incorporated the evidence in its applications to review the stores' licences.
According to Kantar data, the North West is one of the worst offending areas for illicit tobacco sales, with 34% of smokers in the North West had, in the last month, having bought cigarettes or roll your own tobacco that was not in the plain packaging required by UK legislation.
JTI welcomed the action taken by Bolton Council's Trading Standards and Licensing Sub-Committee against the retailers found to be selling illicit tobacco.
JTI's fiscal & regulatory affairs manager Ian Howell said: "We're pleased with the outcome of these reviews and would like to thank Bolton's Licencing Sub Committee for continuing to take steps to tackle the illicit trade in the area and protect honest businesses. Despite what some believe, selling illegal tobacco isn't a victimless crime – it damages legitimate business, supports criminal organisations and makes it easier for young people to get hold of tobacco products."
The test purchasing, conducted in the summer of 2020, saw representatives acting on behalf of JTI able to buy illicit tobacco in 19 of the 31 stores visited (61%). Packs of cigarettes were bought for as little as £4.50, half the price of the cheapest legal cigarettes, while 50g packs of roll your own could be purchased for as little as £5, one fifth of the price of the genuine product.
If retailers know, or suspect, illegal tobacco is being sold in their area, they should call the Citizens Advice consumer helpline on 0808 223 1133, HMRC's Fraud Hotline on 0800 788 887 or Crimestoppers, anonymously, on 0800 555 111.