The share of grocery sales made at convenience stores reached a new high of 30% in the four weeks ending 18 April, according to Nielsen.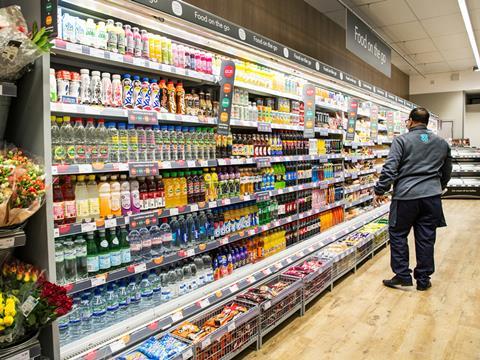 Sales through c-stores, which includes both independent stores and those operated by multiple grocers, increased by 9%. During the four-week period, shoppers made fewer trips across fewer retailers but they spent more, with the average spend per visit increasing by +35% during each trip.
The share of sales ordered online in the same period reached 10%, up from 7.5% at the end of 2019. Nielsen data shows that over 6.8m consumers shopped for groceries online in the four week period, with almost one in three being new shoppers.
UK shoppers remained focused on purchasing ambient groceries - shelf stable goods (+17.6) and frozen foods (+13.5%), as well as beers, wines and spirits (+6.5%), which all increased in sales compared to the same period last year. Sales in confectionery (-20%) and delicatessen (-21%) declined the most, the latter also being attributed to the majority of counters being closed in larger stores. Beers, wines and spirits was the fastest growing category online in terms of sales - with a 78% growth.
British shoppers also purchased fewer products on promotion in the four weeks ending 18 April, with the percentage of sales falling to an all-time low of 16%, down from last year's average of 26%. Of national retailers, Iceland had the biggest increase in sales, growing by 14.9% compared to the same period in 2019, closely followed by Lidl (+14.3%) and The Co-op (+13.6%). Of the major supermarkets, Sainsbury's was the fastest growing with sales up +7.8%.
Mike Watkins, Nielsen's UK Head of Retailer and Business Insight, said: "Retailers have increased online capacity significantly in the last few weeks, and they have worked quickly to adapt to the demands of shoppers amid the COVID-19 lockdown. This has been done by increasing the number of delivery slots whilst prioritising the more vulnerable and improving order sizes so that shoppers can minimise the frequency of shopping.
"Though this has taken away some of the footfall to stores, retailers' impressive efficiency online in the last few weeks has relieved a lot of the pressure on store operations, which have been impacted by social distancing requirements that have limited both how we shop and what we buy.
"However, it is too soon to know whether the larger trend that we've seen in the last four weeks with the fall in visits and the shift to online will continue as we slowly begin to exit restricted living over the next couple of months."