Family firms abound in the convenience store sector, but do such close relationships always run smoothly? C-Store speaks to 20 father, 
son and daughter retailers about working alongside their nearest and dearest
Phil Shelley and son Chris
Shelley's Budgens, Holbrook, Horsham, West Sussex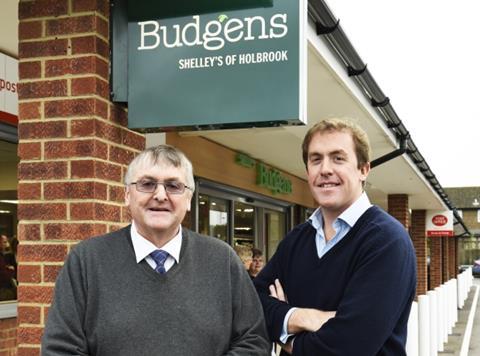 Phil
"Chris is the third generation of our family business. He's focused on using IT and Facebook to help the business. We've had epos for 15 years, but it's very basic. But since joining Budgens in November, we've installed a new system and Chris is there leading the way, hopefully being sympathetic towards his dad!
"One issue has been transferring our 470 news accounts to the new system. Chris has been heavily involved in this.
"We mainly agree on most things. Sometimes it's a case of the younger generation coming in with different ideas, but the reality is that retailing has changed and the concept of a shop has evolved. Chris has encouraged us to go down the convenience route with Budgens. He could see right from the start that this was where the business is going to be. The basis of my retailing is CTN so it's harder for me to make the changes, but I'm not fighting it.
"We both want to achieve and have supported each other in this project and going forward."
Chris
"My dad has a good work ethic, he's a really hard worker. He has a good relationship with his employees and runs a happy workforce. We've never had a falling out or argument, but it would be odd if we agreed on everything. There are always bits and pieces we have different opinions on, yet we have the same vision for success. He comes from a CTN and post office background and some changes we've made he hangs on with wanting to sell cards and magazines. But it was becoming more and more obvious that convenience was the way to go.
"Both of us believe you have to know what's going on in every area of the business. We don't have situations where there's an area of the business that Dad has knowledge of that I don't. We could both jump into each other's shoes if needed.
"The fact that you know that someone is there 100% to back you up is great; someone who is trustworthy and reliable and with years of practical experience. Dad is an invaluable source of knowledge. Working together has made our father-son relationship stronger, too."
Ramesh and sons Alpesh and Amish Shingadia
Londis Southwater and Caterways Horsham, West Sussex
Ramesh
"Alpesh has brought a fresh pair of eyes to the business. I've been in the business for 31 years and he's challenged me with staffing and encouraged us to go multi-site; we're now looking at a third store.
"He is more objective and ruthless in how he looks at the business. First-generation retailers like myself tend to be more emotional and see the store as a family. Alpesh has made me look at the business a lot differently. He's fresh out of university and he's very literate IT-wise. He's embracing epos and bringing tablet operations into the store so that people aren't filling in forms all day long and moving paperwork from front to back office - it's all wireless.
"Amish came on board six months ago. He used to work for the Co-op beforehand. Between him and Alpesh they make a great team. Amish is good on the shop floor, whereas Alpesh is more back office. He is good at interpreting sales data, really analysing individual categories. He then informs Amish in terms of the shop floor range. Amish takes the biscuit with customer service; he's very people orientated.
"I'd be lying if I said that we didn't have our challenges. The boys have their own ideas and ways of doing things. Bringing them into the business is a very different dynamic versus employing a non-family member. There's a real emotional element whereas an employee is a more clear-cut relationship. There need to be boundaries on how you work. Also, you need to bear in mind that you are working very long hours with family members and then also seeing them outside of work, so it's very important that everyone has time out from each other.
"When the younger generation comes into the business, you need to redefine your role. Myself and my wife Nim were working in the business, but my new role is about overseeing the business. This is a big change and you need to let go. I've learned to delegate and trust more. You also have to take the good with the bad - they need space to learn themselves.
"It's good to have people who have a vested interest in the business. It takes trust and belief to hand over the keys, and it is hard to accept that things are changing, but you have to be philosophical about it.
"For me, the very best part is spending time with my sons. I always appreciate the time that I'm getting with them. I'd never force them into retailing, but I appreciate that we share ideas and experiences together, and they understand me much better as a person."
Alpesh (far right)
"My dad taught me never to take anything at face value and to always be organised and professional. It might sound obvious, but there are a lot of retailers out there who spend their time firefighting rather than moving the business forward.
"Dad also taught me that when you bring something new to the business, make sure you understand it 100% before you start training everyone else on it. For example, with our new post office, we have both been on a training course. That way the staff can't pull the wool over your eyes and they also respect you and feel you are a fair manager.
"We have different management styles. I keep a certain distance from the staff; if you get to know someone too well it's harder to correct them when they are doing something wrong. My dad is a bit more pally with the staff - that's his personality. It has benefits as the staff react well to it.
"If we have disagreements then we just compromise, listen to each other and see each other's point of view. It's a bit of a mix of me using Dad's contacts and experience, which saves me time, but also making my own decisions because I need to learn the business.
"We have a massive trust - he oversees the business, but he leaves me to the day-to-day running of Southwater."
Amish
"My dad has taught me lots over the years. He's shown me the importance of networking - meeting other retailers, visiting competitors and researching ideas. He's taught me that you need to stand out by being innovative and understanding what the customer needs.
"Before joining the family business I'd spent more than three years as a store manager at the Co-op, working at about 10 stores, whereas dad has had his business from a young age and built it up. We do have different opinions on things, which isn't a bad thing at all. For example, I've done gap analysis reports one way and then he'll do them how an independent would do it and we snowball all our ideas together.
"Also, with recruitment, I'm all for getting people who can work flexible hours, whereas my dad is looking more closely at their skills base; 90% of the time we agree, but we work it out.
"The best thing about working together is that we can trust each other completely - he's got my back. Also, I know there won't be any bias in his opinions. His experience is also a good thing. He is well regarded in the industry and that has benefitted us."
Hitesh Parekh and son Anish
Londis Broadoak, Ashton-under-Lyne, Greater Manchester
Hitesh
"Anish has brought a totally new view to the business with regard to today's customers and what they want, and he's helped bring the store back up to date. When he was at uni, he studied marketing and business management so he's brought new technology into the business. We didn't have epos before he joined. He has also brought in new products - fresh food, food to go and wines and spirits.
"We discuss things and get both of our points across and look at what is best for the business. He's definitely changed my perception of the business. Before, I was a bit scared to try greengrocery products, I was scared to lose money. I was focusing more on the newsagents side of things, but I left it to him and he's proved that it works. Because Anish worked for a company before he joined the family business he sees things from an employee's point of view. We always had good customer service, but now he's made us look at the staff, making sure they are giving the same service customers get from us. The staff aren't just working for us, they are working with us. We now listen to them when they have ideas, whereas before I hadn't even thought of that.
"We work well as a team and we can grow the business more easily together because you have the support of each other. Before Anish joined, it was very hard for me to keep up with changes in the post office and the store. Now there isn't so much pressure because the burden is shared."
Anish
"My dad gives me a lot of valuable advice. I've come from working in a regular job into management. Even though it's our business, my dad says to still treat it like a job and have disciplines in place. A lot of people come in, open up, and then leave the staff to run the store and go home. My dad taught me that having a hands-on, practical approach with customers and staff encourages high standards. Lead by example and they'll follow.
"We don't agree on everything, but it's worth having conversations, creating new ideas, expressing ourselves and coming up with new ideas. We never argue or get in a huff with each other; we just come up with a solution together.
"We're not in each other's pockets - I have most control in the shop and dad is in the post office. It never feels like work, even though we work together seven days a week. We get on really well. I'm aware that this isn't for ever, but when the time comes for us to part ways I'll look back on it as a great experience."
Vip Panchmatia, and twin sons Vishal and Anish
Hexagon Stores in Andover and Mace Ebley Wharf in Stroud, Gloucestershire
Vip
"We have our differences of opinion, but we explain our opinions and talk it out. Whereas I tend to make an instant decision, my sons go away and think about the situation.
"We do clash - there are egos involved, but we sort it out. I've had to stand back when it comes to the new epos system, but it has definitely been a good thing. Without epos I'd be really stuffed.
"Vishal has been good with statistics in terms of number crunching and trying to problem solve and understand the business. He also studies customers and their behaviour and understands what kinds of things they want. The other role he plays is motivating the staff. He sits down with them on a one-to-one basis and finds out if there are any issues to deal with.
"Anish is on his own in the Stroud store, so has ventured out a bit more. He's changed the shop layout and remerchandised everything. He's good at looking at epos data and asking why we are stocking particular lines. He is also developing our Facebook page.
"Anish is good with figures because he has done law at university. He doesn't like paperwork, but is hands on and likes to be in control. If he and Vishal can convince me of something, then I'm open to suggestions. I challenge them to convince me and show me proof of their ideas before I'll okay them. It shows that they're listening and so am I.
"I know when my sons speak to me about the stores it's for the genuine good of the business - they give good, honest feedback.
"My relationship with my sons has become more of a friendship. They've earned my respect and I will go to them for advice. They are sensible boys and I am proud of them."
Vishal (left)
"I've grown up in the business and it's been good working with my dad. He's always giving me little tips. When we do ordering, say for alcohol and soft drinks, at first I was just going nuts ordering everything. He threw me in at the deep end! Then he taught me how to cope with pressure and with decision-making never to be unsure and to stick by your decisions. And whatever you tell the staff to do, you need to be able to do it yourself. He also showed me how to manage people who are older than you. Within the past 18 months I've had lots more responsibilities. He taught me that you have to understand the result you want and you have to know how to get there. Even if we do disagree on things, it's easier to disagree with your dad than with someone else, you can just be honest."
Anish
"Everything I know, I know from my father. He's taught me to work as hard as you can, but play hard, too. No matter what the time is, never leave a job half done, even if it means staying late. Dad and Vishal always have each other to run things past as they work at our Hexagon store together, whereas I'm on my own running the Stroud store.
"We have some disagreements, but that's why it works well. We can look at things from a different perspective. He has experience, whereas I can come in with new ideas.
"I get to see my dad much more often now that we work together. I used to live in London and see my parents four times a year; now it's almost every day. I see my dad as someone to turn to for advice, rather than a boss. He has given us the freedom to make decisions. He doesn't criticise, he's very supportive. He's built the business up from nothing and I'm still learning the ropes. He's the man!"
Kasturi Lall Mediratta (aka Lall) and son Romi
Lane End Londis, High Wycombe, Buckinghamshire
Lall
"My son has made many changes to the business since he joined in 1984 - one of the best moves was his suggestion to join Londis. Having regular deliveries made things so much easier and allowed us to focus on growing the business in other ways.
"Luckily, we more or less agree on most things. However, being from an older generation I was rather cautious when my son suggested we undertake what was then our first refurbishment. We had already taken a substantial loan to buy the store in 1983 and I was reluctant to incur more debt. In the end we compromised. I advised him to pay off the previous loan before incurring another and we simply delayed the refurbishment.
"Romi has made me view the business in a whole new manner. He is conscious of the need to maintain availability at all times and tells me that customers won't return if they find an item out of stock more than twice. He's also introduced new technology such as epos.
"What's the best thing about working with your son? I can go away on holiday knowing the business is in capable hands. Running a family business has also had the advantage of being able to see more of my grandchildren as they grew up."
Romi
"Dad taught me all the foundations to great retailing. I never intended to become a retailer, I had trained to be an accountant, so when I did end up joining the business in 1984 I had a lot to learn. Through him I learned all about how to buy well, to set the right price points, to deal with customers.
"If I had to single out one thing he's taught me, I'd say it was standards. Dad has always taken the utmost pride in the store; it's always clean and impeccably merchandised.
"Perhaps our biggest sticking points have been the refurbishments that I thought we needed over the years. The older generation don't always view material things like that the same way as us younger ones. For example, dad would say 'We don't need a new floor, there's nothing wrong with the old one' and he would be right as it was a good clean floor, but it wasn't the modern look that shoppers expected. Customers expect the highest standards and you have to move with the times, even if it means re-laying a perfectly good floor. Over time he's come to respect my views on things, though - the sales figures speak for themselves.
"We have a fantastic relationship and we each value the other's opinion. However, if you can get sales figures or data to back up your argument that always helps!
"Working together brings peace of mind that the business is in safe hands, but it also gives me flexibility. Mum and dad both work in the store every morning, which means my wife Arti and I have time to attend events or do other things should we need or want to."
Nitin Patel and son Hiral
Londis Claygate, Surrey
Nitin
Hiral has an incredible work ethic. He works so hard and very long hours. He's also a natural with people and has a gift for striking up relationships with customers, which is so important in a village.
"We don't always agree - show me any father and son or business partners that do! However, we have lots of respect for each other and will always allow each other to put our views across. Often we can appreciate each other's angles and always come to a solution. It's important for us that when we talk business it happens in the store rather than at home so as not to encroach on precious family time, or blur the lines.
"I've run this business for more than 20 years so have a sound understanding of local needs, however Hiral is more in tune with what's going on in wider society. Electronic cigarettes are a great example - he was aware of the growing demand for them from what he'd seen and introduced a small range. A few years on e-cigs are now a really successful seller for us.
"Not many people are lucky enough to work with someone they know and trust as much I do. I can rely on him always."
Hiral
Dad has taught me how to retain my focus and not allow the stress of day-to-day problems, or difficult customers, affect the service that I give. Dad's naturally a calm person and has taught me how to deal with things calmly, to not take it personally and to let go of any frustrations so I can concentrate on the more important things.
"We don't always agree on everything, but if we don't then we both put our views across and come to middle ground. If we do have disagreements they tend to centre around changes to our routines. The long hours mean that working to a well-established routine is vital and we can both be reluctant to change them.
"At the heart of our success is a fantastic relationship and we both have huge amounts of respect for each other's opinions. Sometimes it's by bouncing our views off each other that we come up with our best ideas. We trust each other completely and always listen to what the other has to say.
"When I'm out I can relax as I know the business is in safe hands. It allows me to enjoy any free time that I have."
Mahesh and daughter Priyanka Patel
Four stores in Leeds, Bradford
Mahesh
Priyanka is very intelligent. She recently achieved 10 A* GCSEs and is preparing to go to Cambridge University, but she also works in the store and has an active interest in retail. She has a good understanding of customer needs and gives us advice on food to go. For example, she suggested we sell Indian samosas, which have been a success.
"She brings a lot of fresh ideas to the table. She comes up with new advice all the time - how you merchandise and market things using social media. She set up a system so that if customers are in a certain radius of the store they pick up our wi-fi and get taken to our website and shown our deals. The population in our area is young - it's the fastest growing city in the UK - so we have to be prepared and target young people, which is why we are lucky to have Priyanka.
"We have a lot of banter, too, and really enjoy each other's company. In 13 years' time I'll hopefully be able to give the business over to her to handle."
Priyanka
"When we have a quiet moment in the shop, dad and I will joke around and have fun while we work. We're good company for each other. He always encourages me to share ideas with him. We organised a cake sale for Macmillan Cancer Support together. I saw the ad on TV and suggested it to my dad - it's not so intimidating to suggest ideas when the boss is your dad! He's taught me to be organised. Dad always has lists of what he needs to order and budget lists. Working with him has made me more organised, too - both at work in the store and also in terms of balancing free time and study. Most of the time we agree on things, we just put our ideas together and improvise."
Mike Gosnay and daughter Rachael
Two Spar stores, Saltburn-by-the-Sea, Cleveland
Mike
"Rachael has brought a new outlook to the business and fresher ideas. She has also introduced new technology, such as suggested ordering, and she uses social media such as Facebook and Twitter. She has run Facebook promotions on hot food.
"She can analyse the epos data. We were using epos before she joined the company full-time (after graduating with first-class honours), but she studies it more. She's very focused on where the business is and what's driving growth and areas we need to improve on. She brings new life into the business. You get out of touch as you get older.
"We don't always agree - we have our own thoughts and ideas - but if you talk through the pros and pitfalls that helps. Also, I'm able to tell her when we've experienced something in the past.
"She has without a doubt changed my perspective on the business. If you've got dead wood on your shelf then there's no point in stocking it - Rachael has taken this even further. I'm very focused on fresh meat and the butchery side whereas Rachael works on the Spar side of the business. She has a business studies and accountancy degree and that helps. She's replaced me on the Northern Guild because of what she can bring to others.
"The biggest thing to gain from working together is having someone you trust 100%. We have the same goal - we might not always agree on how to get there, but we want a successful business."
Rachael
"We don't argue; we get on absolutely fine. A lot of my friends say you can't work with your family but we complement each other. I have a new perspective, whereas dad has more experience.
"When you're having a bad day, dad always says: 'Remember that it's ours'. I can't say 'I want a new fridge' and then just buy one. It has to be a case of how long is it going to be in the business, when will we get payback.
"I usually walk away and revisit something in half-an-hour if we do have a disagreement. You do get frustrations but, once you've thought about it, you understand each other's point of view.
"Working together means we sometimes take issues home with us and it will come up at a family meal. But I don't think I could work for anyone else. I constantly think 'I have to make this a success and carry on the business' but he never pressured me to join the business.
"We've just finished the refit at Saltburn. Dad was a bit apprehensive as we took out an aisle so lost 10% of shelving. I could see our store wasn't family friendly; you couldn't get pushchairs down the aisle. The number of pushchairs that have been in since is amazing and sales have increased."
Jayesh Parekh and son Bhav
Jayesh, Costcutter Fallowfield, Manchester and Bhav, Kwiksave, Bolton
Jayesh
"Bhav was 12 days old when I had my first business in the UK. He's a chartered accountant, but ambitious and wanted to progress. He's very well organised and good with technology and new ideas.
"He's also very organised with finance - when we introduced a Subway, he did all the costings to see whether it would pay off. He's taught me how to use our IT system; he can log in from his computer via a remote connection so can help me out with anything I have a problem with. Because I'm old fashioned, it's difficult to pick it up.
"Most of the time we agree. Bhav always refers to me before making changes - sometimes he'll come up with a good idea and I'll have a different opinion, but it can be the old-fashioned way. We used to earn first and then spend afterwards, whereas today we invest as we go. We have lots in common - his goal and mine are the same: to have success in the business."
Bhav
"The wealth of knowledge my dad brings is amazing. He's been in the business my whole life and I'm 29. He's shown me how to watch out for the sharks in the sector, such as rogue shopfitters or someone selling overpriced goods. Whether it's a refit or an insurance quote, he knows where to go and how to haggle. Without his contacts it would be a different playing field.
"He's always said never rush a decision - there's always tomorrow. I tend to rush in like a bull in a china shop, whereas he says 'step back and see if there's another way - a cheaper or quicker option'. We don't agree on everything, but nine times out of 10 he'll take it on the chin and let me have it my way. But we never fall out.
"We sit down once a week and go through ideas and when we're happy we go ahead with it. We can talk shop 24/7, 365 days a year!