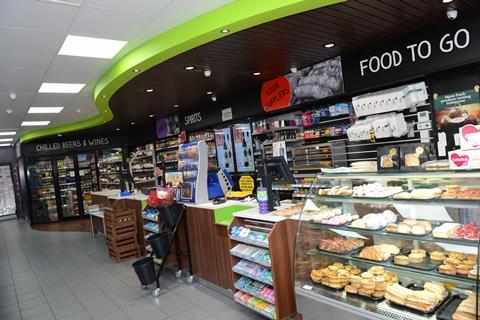 IGD has identified five key trends that are driving recovery in food to go.
In its latest report, Food-to-go Trends 2022, it examines the five factors predicted to shape food-to-go:
Consumer needs driving formats
With hybrid working looking set to become a social norm, IGD believes investment in suburban locations will increase and operators will continue to adapt their offers to meet new opportunities such as vending and micro-markets. Formats are also being adapted to processes, such as delivery orders being dispatched away from walk-in customers, delivery and takeaway-only formats, and the next generation of drive-thrus.
Price vs Premium
Price will be a key focus, driven by varying household budgets and frequency of spending, according to IGD. Whilst some consumers look for affordable everyday treats, others trade up to a more premium offer. It states that meal deals are increasingly popular at both the lower and higher end of the scale, giving consumers the reassurance of knowing what they are paying, regardless of their budget.
Digital at the heart
IGD states that data is being used more intelligently, to develop new products and formats but also to automate processes, such as customer ordering via screens, to free up staff to deliver more added value activities that enhance the customer experience. The 'omnichannel' approach is becoming increasingly prevalent, enabling customers to move seamlessly between in-store, takeaway and delivery service for a consistent brand experience.
Innovation and evaluation
The agile mindset will continue but innovation will be more incremental than disruptive as operators take time to review initiatives. According to IGD, the sector can expect to see more trialing of concepts and partnerships to assess viability and profitability before wider roll-out. Operators in particular are likely to expand insight teams and increase research budgets to assess the results of new initiatives before deciding where to invest.
Healthy menus, healthy planet
Health continues to be a growing priority, as does sustainability, which are being driven by both consumers and the government, particularly in the case of health in the retail sector with HFSS. Health and wellbeing are front of mind, which translates into all channels of the food and drink market.
Nicola Knight, senior analyst from IGD and author of Food-to-go Trends 2022 explained the key trends. "Technology, delivery, format innovation and product development have all played a significant role in the sector's recovery. With many of the new consumer behaviours, such as hybrid working, showing evidence of sticking, operators and retailers will now build on existing innovation to take a more planned and strategic approach to developing their businesses.
"We can expect to see a 'test and learn' approach as brands continue to navigate the new and evolving ways in which consumers buy food-to-go.
She added: "2022 will be a year for reflection, innovation, concept development and new ways of doing business, as the market moves forward to adapt to the changing needs of the consumer. With household finances under increasing pressure, the market faces new uncertainty and challenges, so the adaptability and agility demonstrated during Covid will need to remain."