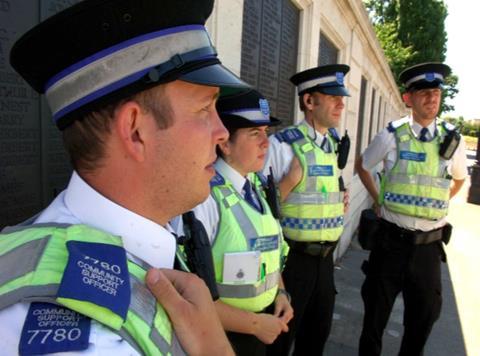 Incidents of violence and abuse against shopworkers are on the rise, according to British Retail Consortium (BRC) research.
In the BRC 2021 Retail Crime Survey, it was reported that there are 455 incidents of violence or abuse each day in 2019/20, up 7% from 2018/19.
The survey showed that the total cost to retailers of crime and crime prevention was £2.5 billion, an increase of 14% on the previous year (£2.2bn).
The report also found that the total cost of crime has risen over the last three years, from £0.7bn in 2016/17 to £1.3bn in 2019/20. This growth was driven by customer theft, which cost companies £935m. This comes despite retailers spending £1.2 billion on crime prevention.
The BRC is calling for a statutory offence for assaulting, threatening, or abusing a retail worker. It is urging the government to follow the lead of the Scottish Parliament which has already taken decisive action to better protect retail workers through Daniel Johnson MSP's Shopworker Protection Bill.
It demands that similar legislation must be introduced in the rest of the UK and urges the Bill Committee who are currently scrutinising the Police, Crime, Sentencing and Courts Bill to support changes proposed by Shadow Policing Minister, Sarah Jones MP. The BRC believes that a new statutory offence would toughen sentences for those who are violent or abusive towards shopworkers, deter future perpetrators, and ensure shopworkers feel safer at work. This is combined with calls for police forces across the UK to prioritise retail crime and improve their response to incidents.
Chief executive of the British Retail Consortium Helen Dickinson OBE said: "Will retail workers in England and Wales ever receive the protection they deserve? Despite clear evidence showing the escalation of violence and abuse against retail workers, the Government has time and time again chosen not to act.
"These are not mere statistics, those affected are our parents, our partners and our children, all who needlessly suffer, just for doing their job. Many incidents arise as staff carry out their legal duties, including age verification and more recently, implementing Covid safety measures. And, despite retailers spending enormous sums on crime prevention, the situation is only getting worse. Scotland has sent a clear message that the rise in violence and abuse must end, and the rest of the UK must follow their lead."