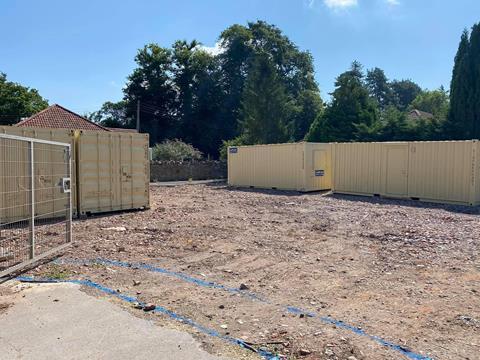 Somerset-based retailer Tout's is to open a third forecourt site next spring.
The new 4,300sq ft site, located in Cleeve, Somerset, is due to open in April with construction work having recently started.
As well as being the newest forecourt in the Tout's estate, the new site will be home to the business' support centre and will house The Maple restaurant/café, a first for the retailer.
With this new addition, Tout's will be rebranding its food to go offer as The Maple Kitchen and will be producing its own food on site for the first time.
The new store will also be home to a new Buffy salon, which is another business run by the Tout's family. The site has an orchard which has been cleared and re-lawned, with space for a kitchen garden for The Maple and beehives.
Tout's retail director Rob Tanner said: "The store will genuinely look amazing, the design has been stepped up with some new elements we haven't currently got in either store."
Tout's Langford site is a finalist for The Convenience Awards 2021 in the Large Convenience Store of the Year category. To see who wins this category and the many others on offer, book your place at The Convenience Awards here.