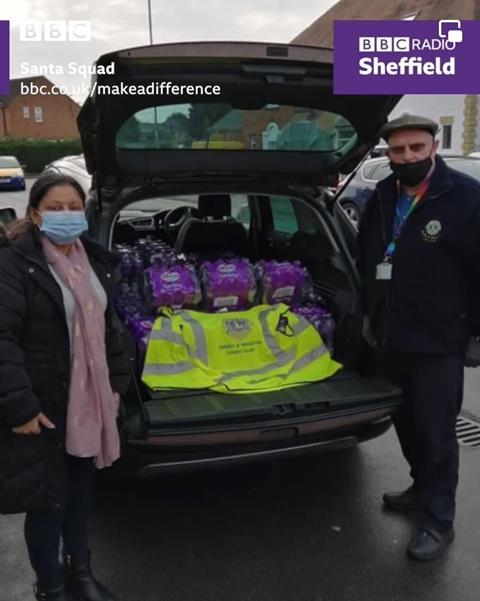 Sunita Aggarwal was surprised by BBC Radio Sheffield last week at her Spar store in Hackenthorpe, Sheffield.
The BBC Radio Sheffield 'Santa Squad' is bringing some Christmas spirit to the front door of local 'make a difference' heroes to say thank-you.
Sunita lost her husband Raj Aggarwal to Covid-19 last year and has kept fundraising in his memory, raising almost £50,000.
At the beginning of the pandemic, Raj dropped supplies off to hospitals, keeping NHS staff fed and supported many local causes throughout.
Sunita said: "Raj was truly an inspirational man. He loved his family and everybody equally…Thank you very much for this honestly."