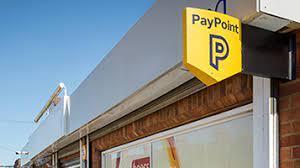 PayPoint has outlined a list of plans to "embed" itself within the convenience sector.
As part of its annual results, PayPoint set out its priorities for the next 12 months and how it hopes to grow within convenience.
It plans to embed the combined and restructured sales teams across PayPoint, focused on new business and retailer relationship development; iInvest to deliver further enhancements to its retailer proposition, including: launch FMCG proposition (combining digital vouchering, digital screen advertising, sales data, and PayPoint's retailer engagement channels); develop commercial rewards and incentives for retailers; launch new eMoney clients offering richer retailer commission, including Love2Shop.
Other measures announced included strengthening its EPoS adoption and support to retailers and develop next generation terminal strategy to deliver an easy-to-use platform built for future service and product developments
It also announced its home delivery and click and collect rollout in Summer 2021, in partnership with Snappy Shopper.
PayPoint also hopes to enhance its card services by bringing all new business across PayPoint retail and Handepay under a single acquiring service provider; launch a switching proposition in Q2 to assist customers switching from other providers and drive additional value from existing introducer relationships in Merchant Rentals and sign new introducer partnerships.
It also looked to improve the retailer experience by launching its Retailer Services Hub as a central resource to service our retailer partners, with a view to opening new channels to serve retailers in 21/22.
Speaking to ConvenienceStore.co.uk, PayPoint CEO Nick Wiles explained how the business hopes to help retailers earn more. "One of the things we've really focused on is how we enhance the retailer proposition, how do we put more commission opportunities through the network. We've partnered with Snappy Shopper, we've got a growing number of e-money partnerships and we've launched a Love2Shop partnership which is a high margin opportunity for our retailers. We've had a series of other e-partnerships over the course of this year, the Link counter service, and growing volumes of parcels. We need to get more higher commission products into our retailer network to enrich that proposition and that's how I think we'll grow margins for retailers. We're working hard to do that while at the same time really increasing the quality of support for retailers."
Retailer churn
In its results, it was reported that retailer churn had dropped significantly since last year from 8.4% in 2019/20 to 3.6% in 2020/21. While there are various reasons for retailers leaving the PayPoint network including change of store ownership, Wiles said it was the likely the PayPoint One roll-out that was the key driver in the previous year.
"We were in the process of a dramatic roll-out of PayPoint One and the retirement of the previous system during 2019/20, it was inevitable that moving systems wasn't what some people wanted to do.
"I think that during the pandemic, the support we gave our retailers and the value they saw in the PayPoint suite of services was really powerful. Many in the convenience sector had a very strong year and really reasserted themselves when it came to shopping locally and we were a beneficiary of that. The natural level of churn is between 3-5% and in the year we just reported, we are at the bottom end of that."
Bill payments
Bill payment transactions suffered during the pandemic, and in the fourth quarter of the year saw a 23.7% year-on-year dip. Wiles said that this was likely to be the new normal. "I don't see them returning to historically high levels. Particularly during Covid-19, customers topping up to a higher level and less frequently which has continued on to the current year. We have seen a growth in transactions since the start of the new financial year but what we saw last year was an acceleration of the trend but we've now stabilised at a new point."