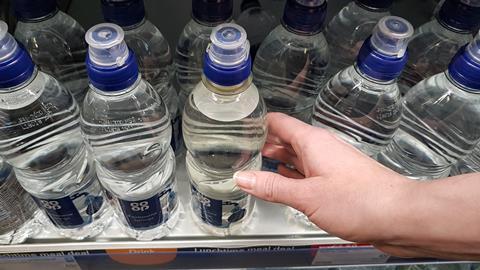 Nisa's independent retail partners have raised over £600,000 for a charity that helps to clean fund water projects, with £100,000 being raised in less than four months.
The fundraising comes less than four months after Nisa partners reached a huge milestone of £500,000, which was donated to the charity back in March 2021.
Nisa have raised a total of £626,809 for The One Foundation since they became part of the Co-op group in 2018, contributing to the global initiative investing in clean water, sanitation and hygiene around the world.
For every litre of any still, sparkling or flavoured Co-op own brand water sold, 3p goes to the One Foundation. While for Nisa partners, this means that each time they order Co-op water to stock in their stores, they are supporting the initiative.
Nisa wholesale category controller Danielle Slyvester said: "It is wonderful that by doing something as simple as stocking Co-op water in their stores, our partners can make such a valuable contribution to a brilliant charity.
"And to reach another milestone donation total within just four months of hitting the half a million mark is just fantastic."
To date, Co-op water sales have raised more then £10 million for clean water projects and have assisted The One Foundation in many projects whilst providing support to programmes in Fairtrade cocoa, sugar, tea and flower growing communities worldwide.