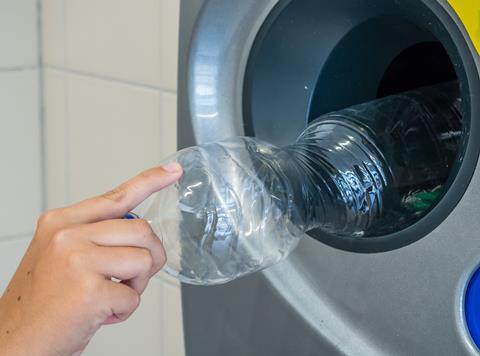 Scotland's Deposit Return Scheme (DRS) has been given a new go-live date of 16 August 2023.
The scheme previously had an implementation date of July 2022 however this was postponed due to Covid-19.
Food and Drink Federation Scotland had recently suggested September 2023 as a new implementation date.
Announcing the new date in parliament, the Circular Economy Minister Lorna Slater set out plans for a phased implementation of the scheme, and said the target of achieving 90% collection rates by 2024 will be maintained.
She said: "Implementing a scheme on this scale is a massive national undertaking involving tens of thousands of producers and retailers. Given the challenges that the pandemic and Brexit have placed upon these businesses, it is disappointing - but understandable - that the independent review concluded the original start date was no longer feasible.
"Despite calls to water down the scheme by removing materials or waiting for other nations to catch up, we have maintained our ambition and ensured that the scheme will still meet its original target of achieving 90% collection rates by 2024.
"We have also published a clear plan for delivery, with critical milestones on the path to full implementation. These include use of return points on a voluntary basis by retailers from November 2022.
"I am also delighted that Orkney will go early in offering a return scheme, which will provide benefits to the local community and recycling."
Chief executive of Zero Waste Scotland Iain Gulland said: "Zero Waste Scotland is proud to have advised on the design of Scotland's Deposit Return Scheme, a gamechanger with multiple benefits including reduced carbon emissions, more and better recycling, and the removal of up to one third of the litter from our streets.
"Despite the uncertainty wrought by the pandemic I'm delighted we now have a go-live date for this important scheme, which Zero Waste Scotland will continue to support."
Association of Convenience Stores chief executive James Lowman welcomed the new date but urged more clarity on some issues. "We welcome the clarification of the timelines for the introduction of a deposit return scheme in Scotland, this will allow more time to design and implement a scheme that will be workable and effective for both businesses and consumers. This is still a tight timescale and we all have to commit to working at pace over the next twenty months.
"There are still a number of important decisions to be made around handling fees as well as addressing key operational issues around manual handling and the handling of glass bottles. We will continue to engage with the Scottish Government and Circularity Scotland ahead of implementation to communicate the key priorities of our sector."
Federation of Independent Retailers (NFRN) Scottish President Ferhan Ashiq also welcomed the decision. "After several false starts and delays, the NFRN welcomes the certainty that today's announcement from the government brings.
"Now we have confirmation of a start date, retailers and Circulatory Scotland, the scheme administrator, can begin to work out what this will mean for their stores and how DRS will be incorporated into their offer to customers.
"There is much to be done, but we can now start to focus on delivering a scheme that will work for all retailers – large and small – and achieve its aim of increasing the availability of high-quality recycled plastic, metal and glass and decreasing the number of these items being discarded as litter."