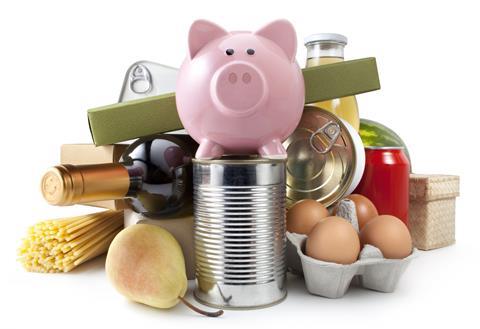 Consumers may return to the 'little and often' approach of shopping in order to help balance budgets and reduce food waste. Commenting on data for the two weeks leading up to 25 December, NielsenIQ head of retailer and business insight Mike Watkins said financial pressures could start impacting buying habits. "Looking ahead, consumers are facing significantly higher energy, travel and other household costs so it's likely that shoppers will look to make savings on their weekly food shop by managing budgets."
He added that the drive to reduce waste would also be a factor in shopping habits changing. "We may see them buying what they need when they need it, wasting less fresh food, and steering clear of unnecessary cupboard stocking. This would give added momentum to the return of the 'little and more often' macro trend we are anticipating as we hopefully leave behind the pandemic shopping behaviour in the New Year."
According to the NielsenIQ data, shoppers spent a total of £7.1bn at UK supermarkets in the two weeks leading up to Christmas, well ahead of the forecasted £6.8bn. Seasonal categories aside, soft drinks proved to be a winner, growing 14.5% on 2019 figures and 9.4% on 2020 numbers. Other categories in growth included chocolate confectionery which was up +8%, with UK shoppers spending an estimated £380m in this category.
Convenience retailers such as Andrew Connolly and Dee Sedani reported a drop in sales for the festive period while others such as David Nice said potential growth was hindered by staff shortages.
On the most recent episode of The Convenience Mix podcast, we heard from Anila Anwar of Costcutter Sandy Hill Road, who warned about shoppers being more careful with their money as the cost of living increases. Hear more from Anila and other experts on trends for 2022 here.