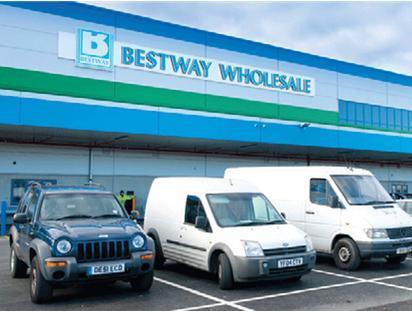 Bestway has opened access to its depot network to all retailers within its symbol group estate.
In an effort to help ensure retailers can top up and maintain consistency of service and keep their shelves fully stocked during the current market conditions, all retailers within the Bestway estate have access to the 65 depots as well as the rebate scheme.
Explaining the move, Bestway's retail director Mike Hollis said: "It's a fact of life within our industry that independent retailers need to top up their delivered services to ensure continuity of products and supplies at times of pressure to meet their individual needs and increased consumer demand.
"And we are pleased to now make this official and support our retail partners by ensuring that every retailer in our group has access to our 65 depots in our Bestway and Batleys' network. Importantly, they can earn rebate rewards on qualifying purchases in line with their current rebate structure.
Bestway confirmed it is making rebate rewards available across the widest possible range of products however tobacco and one day deals are not eligible for rebate.
Hollis added: "The last two weeks has seen grocery retail experience unprecedented disruption with some of the major supermarkets experiencing driver shortages and supplier shortfalls (as a result of ''Pingdemic'), which has led to shelf-gaps.
"This move to invite retailers into our depots is also timely in supporting continuity in convenience retail at a time of need.
"We believe in rewarding loyalty and I would maintain that our rebate system is the best in the business affording our retail partners opportunity for higher margins and business growth".