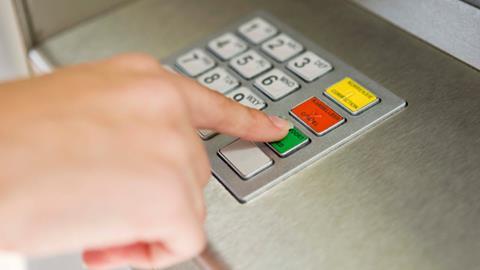 Spare a thought for Navin Engineer. He used to run Mirana's Food & Wine, which traded in Covent Garden hard by the tube station. He rang the helpline to see whether I could help him out with Cashzone charges.
He had been with Cardtronics since 1992. He upgraded to a newer Cashzone model in 2014 which was auto-renewed in 2020 for another six years.
Then the pandemic hit and he had to close his store, He sent a recorded delivery notice on 22 Feb. He was first told that equipment removal would be £300, then he was told £750 and he didn't know what other early termination fees there might be.
It's a sad case really. He had traded there for 30 years. It was a 24-hour store paying £60K rent and £31K rates. Just to break even he would need to turn over £1,500 a day but this slumped to £500 a day in the pandemic and he says: "I had no choice but to walk away when the lease expired."
I contacted Cardtronics' public relations company in the hope they could get an empathetic response from their client.
But the reply was noncommital: "Thank you for bringing this to our attention. We are aware of the circumstances surrounding this matter and are actively working with Mr Engineer to reach an agreement, however we are not at liberty to discuss the details of individual contracts."
When I contacted Navin again there had been one development. They had settled on the cost of the equipment removal at £500 (so worse than the original £300 but better than the subsequently quoted £750). He is still waiting to hear from the accounts department for any other charges.