Stores and individuals across the country have been recognised for their excellence in the shortlist for the inaugural Convenience Awards, released this week.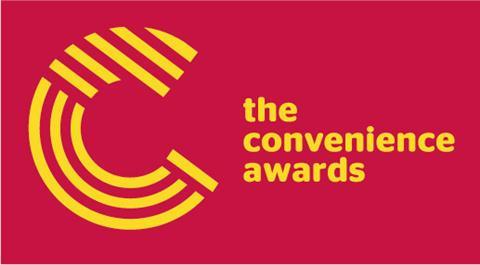 Operators from England, Soctland, Wales and Northern Ireland are included on the list, following an extensive judging programme of store visits and evaluation by an expert panel.
The winners of each award and the overall champion Convenience Retailer of the Year will be announced at a lavish presentation evening on Thursday May 14 at Exhibition London. Despite a number of industry gatherings being postponed or cancelled due to the Covid-19 coronavirus outbreak, the event is going ahead as planned.
For more information, visit the awards website.
The full shortlist is as follows:
Best Independent Convenience Store
Budgens Three Mile Cross, Reading
Centra Holywood, Belfast
Spar Y Maes, Pwllheli
Best Large Convenience Store
Budgens Arbury, Cambridge
Nisa Marsh Farm, Luton
Spar Titanic, Belfast
Best Multiple Managed Convenience Store
Centra Carrickfergus, Co Antrim
Heart of England Co-operative, Southam
Spar Laceby Lodge, Grimsby
Spar Roe Lane, Southport
Best New Store
Filco Bryntirion, Bridgend
Nisa Millennium View, Coventry
Scotmid Drumnadrochit, Inverness
Welcome Southwater, West Sussex
Best Small Convenience Store
Costcutter Dringhouses, York
Premier Linktown Local, Kirkcaldy
The Snooty Fox Nisa, Shalford
Wilkinson Spar, Coleraine
Best Training Initiative
Empire Wines & Spirits, Southport
Go Local Belle Vue, Middlesbrough
Scotmid Co-operative, Edinburgh
Community Retailer of the Year
Hockmeyer Motors (Spar), Sleaford
Premier Eldred Drive, Kent
Premier Linktown Local, Kirkcaldy
Excellence in Sustainability
Scotmid Co-operative, Edinburgh
Thornton's Budgens, London
Vic's Londis, Seaview, Hampshire
Excellence in Technology
Smyth's Eurospar, Ballymoney
Spar Loughbrickland, Co Down
Spar Titanic, Belfast
Food to Go retailer of the Year
David's Kitchen, Kirkcaldy
Scotmid Thornhill, Elgin
Spar Laceby Lodge, Grimsby
Spar Titanic, Belfast
Retailers' Retailer of the Year
Faraz Iqbal, Linktown Local, Kirkcaldy
Navin Soni, Thrifty's, St Helen's
Phil Dickson, Empire Wines and Spirits, Southport
Sales Assistant of the Year
Courtney Spirling, Spar Maxol Tates Avenue, Belfast
Emily Strong, Spar Clements, Weymouth
Jo Bate, Southern Co-op, Lenham