Retail sales in Scotland declined by 27.6% in May – down 19.2% on a like for like basis – compared with May 2019, according to the SRC-KPMG retail sales monitor.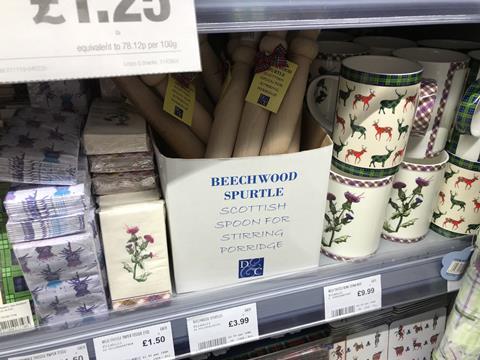 While this is an improvement on the record low of -40.3% in April, it is still the second-lowest figure recorded by the monitor in its 20-year history.
Total food sales increased 3.6% compared to May 2019, but was below the three-month average growth of 5.0%.
Ewan MacDonald Russell, head of policy & external affairs at the Scottish Retail Consortium, commented:
"Retail sales slumped by a quarter in May as the continued impact of the Covid-19 crisis ratcheted up the pressure on high streets. While the figures were an improvement on April's record low, restrictions on trading are bringing many retailers to the brink.
"Food sales finally returned to growth, although the 3.6% rise is unimpressive considering the continued closure of restaurants, pubs, catering and most food to go outlets. Grocery retailers report basket spend is higher than pre-crisis with consumers balancing a larger regular shop with top-ups from local convenience format stores. Retailers still have to manage very significant cost increases from enforcing physical distancing, colleague and customer protection, and increased online deliveries."
Paul Martin, head of retail at KPMG UK, added:
"The latest data provides another worrying set of results for Scotland's retailers, with like-for-like sales down more than 19%, but there is a glimmer of hope for the industry when you compare it with April's record low of 32.2%. The food sector is understandably holding its own, but the focus now shifts to the hundreds of independent and chain non-food retailers preparing to open their doors as restrictions ease.
"June could become a crucial month as the sector, and consumers, come to terms with a very different looking High Street."