Around 2,300 new independent and symbol group retailers have signed up for a Payzone terminal in the last six months, the payment operator has revealed.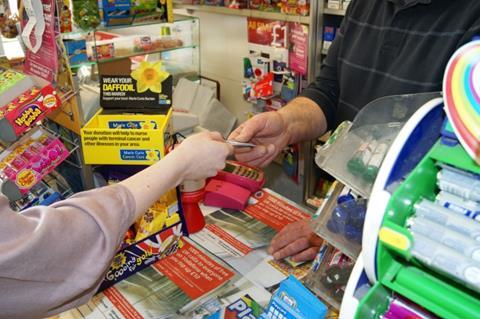 Payzone, which was acquired by Post Office Limited in October 2018, now has a network of 24,000 locations.
In December 2019, Payzone and Post Office become the exclusive bill payments provider for British Gas, processing an average of 1.3 million British Gas transactions per week from January. Since then, the average number of transactions through a Payzone till has more than doubled, the company reported.
Other Payzone contract wins, include exclusive agreements with Scottish Power Smart metering and Jersey Electric.
Andrew Goddard, md of Payzone Bill Payments Limited, said: "The new contract wins highlight Payzone's significantly strengthened offering to retailers and their customers alike. As more and more people increasingly come to rely on their local convenience stores for groceries and bill payments, I am proud of the way our retailers have rallied to support customers, particularly the vulnerable during this time of crisis. Over the next few months we will develop relationships with new partners in order to drive continued footfall to our outlets."