Online spending on food reached a new record high in May despite a slight easing in lockdown restrictions, according to new figures from the Office of National Statistics (ONS).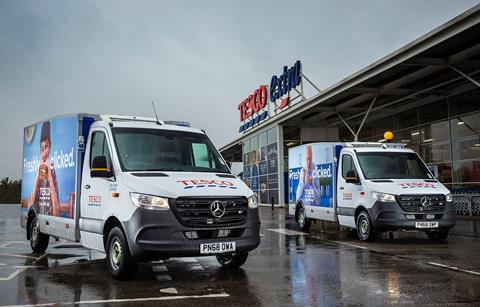 Online spending reached 11.3% of all food sales during the month, up from the previous record high of 9.3% in April. Online sales as a proportion of all retailing also reached a record high (33.4%) in May, exceeding the previous record reported last month of 30.7%.
Food stores showed a slight decline in volume sales at -0.3% in May 2020, according to ONS, but sales levels overall still remain high from the spike in March, driven by panic buying during the early stages of the pandemic.
While there was a strong increase of 49.1% in the volume of fuel sales in May as travel restrictions were eased slightly, levels still remain 42.5% lower than February, before any travel restrictions were in place. The ONS reports that fuel sales usually has a weight of just over 10.4% to total retail, but was at around 5.5% in May 2020.
As fuel prices were falling at the same time, the value of fuel sales increased by 42.4% compared to the volume increase of 49.1%.
Retail sales volumes overall partly rebounded in May 2020 with an increase of 12% compared with the record falls experienced in the previous month, but sales were still down by 13.1% compared to February, before the virus lockdown.
Non-food stores provided the largest positive contribution to the monthly growth in May 2020, aided by a strong increase of 42.0% in household goods stores, with the opening of hardware, paints and glass stores reflected in this sector. Overall, however, in the three months to May 2020, the volume of retail sales decreased by a record 12.8%, with declines across all stores except food and non-store retailing.