Local shops in the UK are now making more than 600,000 grocery deliveries a week, according to the Association of Convenience Stores.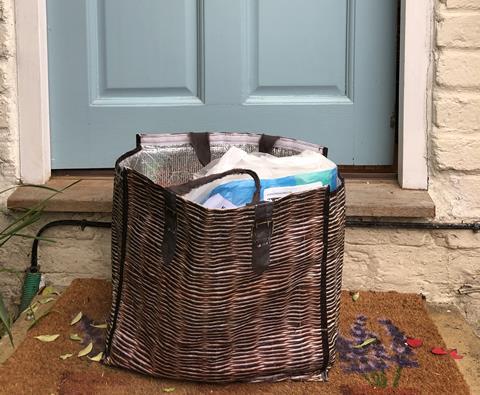 The estimate is based on a representative survey of just under 5,000 stores covering independent, symbols and multiple operators. Before the coronavirus crisis, the association suggested that a little over one in 10 convenience stores provided a home delivery service. This figure has since skyrocketed, with around two thirds of local shops now offering some form of delivery, it stated.
ACS chief executive James Lowman said: "The way that local shops have responded to the coronavirus crisis to support people in their communities has been nothing short of incredible. Thousands more shops are now offering home delivery services, which are a lifeline for local people - especially for those who are self-isolating, elderly, or otherwise unable to leave the house.
"The home delivery services that stores are providing include everything from customers phoning through their orders to the shop, all the way to some who are using sophisticated online ordering apps. What this shows is that local shops have adapted quickly to make sure that they can still get essentials out to local people, and in most cases those deliveries are processed, packed and delivered on the same day."
The ACS has created an advisory document for stores wanting to set up and run a delivery service. You can access it via our ShopSafe hub here.