Wholesaler JJ Foodservice has launched a same-day delivery service to selected areas of London.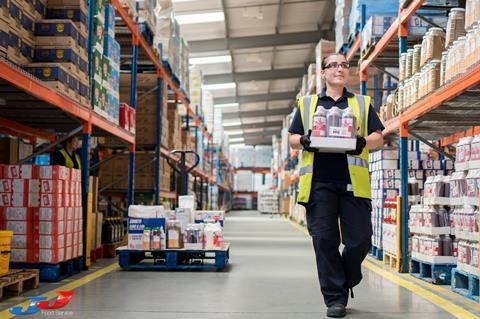 Orders placed between midnight and 11am, Monday to Friday, from the company's Enfield, Dagenham and Sidcup branches will be delivered on the same day.
Sedat Kaan Hendekli, head of operations at JJ Foodservice, said: "In addition to our next-day delivery service, we are now excited to launch a same-day service. It's the fastest we've ever delivered!
"Some supermarkets can only fulfil 10% of orders – we can fulfil 100% and now we can do it in record time."
Following the closure of restaurants and schools, JJ Foodservice has redeployed its workforce to supply food and drink to thousands of households as well as signing up retailers as new customers. A Household Essentials range has been launched to provide smaller pack sizes of fresh fruits, vegetables and meats alongside other key grocery products.
Orders can be placed online via the JJ website or app for collection or delivery. Orders placed by 9pm with a minimum order of £79 will be delivered on the next available delivery day and same-day collection is available for all customers, seven days a week at all 11 UK branches, the company says.
The new same day delivery service is available for people in London from Monday to Friday, with area coverage and minimum delivery amounts varying depending on location. A £5 delivery charge applies.