Retailers who prepare and package foods in-store for direct sale to customers will soon have to comply with new allergen labelling laws.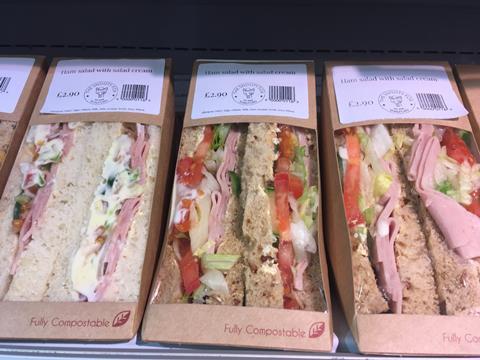 Known as 'Natasha's Law', the new rules will require retailers to include a full list of ingredients on the labelling of all foods, such as sandwiches, wraps and salads, that they pre-pack for direct sale.
Set be enforced in England, Wales and Northern Ireland by summer 2021, the new laws follow a consultation in January on allergen labelling, after the tragic death of teenager Natasha Ednan-Laperouse.
Natasha died as a result of an allergic reaction to a Pret A Manger baguette she had eaten which did not display allergen information on the packaging.
Currently, food which is prepared on the premises in which it is sold is not required to detail allergen information in writing, as it is expected that the customer can speak with the person who made or packed the product for this information.
However, according to the Food Standards Agency (FSA) this has led people mistakenly assuming that the food does not contain any allergens.
The government will introduce the new legislation by the end of this summer, mandating full ingredients labelling for food pre-packed for direct sale, and the new laws will come into force by summer 2021.
Environment secretary Michael Gove said: "These changes will make food labels clear and consistent and give the country's two million food allergy sufferers confidence in making safe food choices."
Commenting on the news, Association of Convenience Stores (ACS) chief executive James Lowman added: "Customer safety is a priority for all food businesses, we will continue to work with the FSA during the two-year implementation period to help retailers understand and deliver the changes of the new law.
"Food businesses, large and small, will need detailed guidance and support to implement these changes."