Retailers' usage of wholesaler apps hit record levels in the week commencing 15 March, according to new HIM research.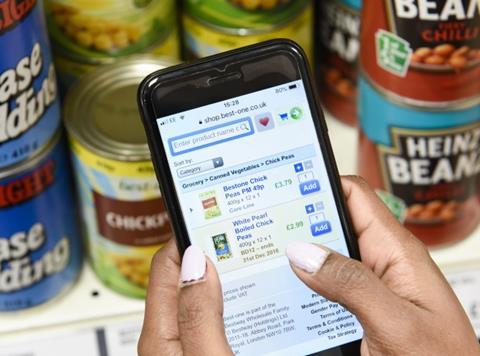 The coronavirus pandemic has resulted in an acceleration of the trial and adoption of digital ordering, which has reached new customers who were previously averse to such methods, the HIM Wholesale eCommerce (Retail) Report 2020 revealed.
A 1,308% increase in searches for 'pasta' and a 1,371% increase in searches for 'toilet roll' was recorded between 11-25 March, according to the data collected by HIM.
These trends represented a change in direction for keyword tagging, given brand-specific searches have historically dominated.
The household and non-food categories have grown their share of the top 100 search terms from just 3% to 29% as retailers attempt to keep their shelves full of items which would previously not have made it anywhere near the 'favourites' list.
Ellen Codd, insights manager at HIM & MCA Insight, said: "Due to consumers stockpiling essential items, such as household and grocery items, demand for certain products has soared. Retailers are having to stock up more frequently, which is clear from the significant increase in searches and increased frequency of transactional sessions on wholesaler websites.
"There is a definite change in search behaviour, as searches move from brand to product focused, and in the case of searches such as 'germs', retailers are focused on finding any appropriate products to keep stores stocked. It is important that products are tagged with alternative terms, such as hand sanitiser and hand gel, to ensure the correct product is returned after a search for similar keywords."
The report was conducted using retailer web analytics data derived from over three million web sessions between March 2019 and March 2020 from three major UK wholesalers, together with customer app analytics derived from wholesale retail customer usage between March 2019 and March 2020 from five major UK wholesalers.