The Post Office is making two of its access to cash products available to all banks, meaning self-isolating or vulnerable people can collect cash from all branches through a friend, relative or carer.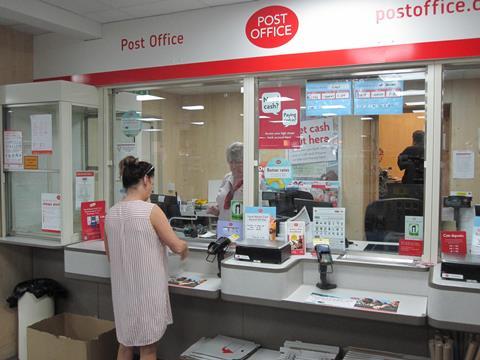 The two products – 'Payout Now' and 'Fast PACE' (a pre-authorised cheque encashment service) – are now available to all UK banks, building societies and credit unions so they can be offered to any of their customers who are most in need of access to cash during the coronavirus emergency.
Payout Now is the Post Office's one time voucher service that enables banks, building societies and credit unions to send a barcode voucher to their customers via text, email or in the post and which can be exchanged for cash in any post office branch - or shown to a trusted individual to collect on their behalf.
The Post Office has always run a pre-authorised cheque encashment (PACE) service that enabled vulnerable customers to contact their bank and arrange to cash a cheque at a post office branch. However, under its new Fast PACE service, customers can now name an individual, such as a carer or family member, to cash a pre-authorised cheque on their behalf at a branch.
Post Office banking director Martin Kearsley said: "Being able to easily access cash is a vital service for older people and those self-isolating. Our Payout Now and Fast PACE services mean they can access cash quickly and securely to repay someone for a helpful service like shopping, or simply manage their finances, providing peace of mind that cash can be securely sourced with the help of any trusted helper."
The Post Office recently annouced that all subpostmasters would receive guaranteed remuneration until at least the end of May.