The National Convenience Show has been postponed until April 20121 due to the coronavirus outbreak and continuing lockdown.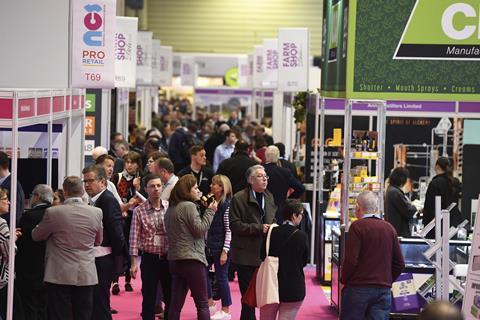 The exhibition, along with its co-located shows Food & Drink Expo and Farm Shop & Deli Show, will now take place on 12-14 April next year. This is a second postponement of the event, originally scheduled for March and April of this year, due to the ongoing coronavirus outbreak.
Andrew Reed, managing director – events and exhibitions at organiser William Reed, said: "It is only a few short weeks ago that we had to postpone the UK Food Shows from April to September but there is still no certainty about how we will emerge from the current lockdown.
"So, following much discussion with our partners and picking up on the sentiment in the markets and communities we serve, I now feel that it is in the best interests of all to further postpone Food & Drink Expo, National Convenience Show and Farm Shop & Deli Show until 12 -14 April 2021 when we can again reunite at the NEC to deliver the UK's biggest and best attended trade show.
"I am hopeful this will also be a clear rallying point for the food and drink sectors to get together after this disastrous and challenging time where we can share inspiration, learning and demonstrate some of the amazing innovation that continues to be the bedrock of the sector.
"We would like to thank our exhibitors, visitors, speakers, partners and suppliers for their continued support and patience during this challenging time."