Essential workers in England, including convenience store employees, are now eligible for coronavirus testing if they have symptoms or live with someone who has symptoms.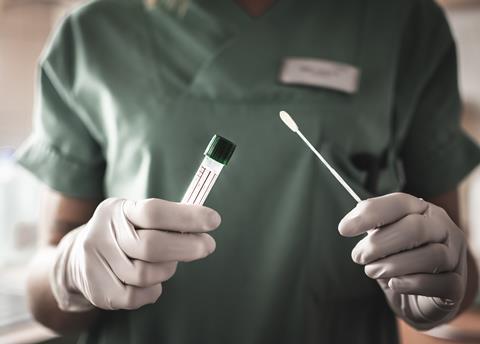 Self-isolating members of staff can refer themselves directly either for a home test or at a network of regional drive-through testing centres, mobile facilities or designated NHS hubs such as hospitals. Employers can also refer staff members or the families of staff members who are currently self-isolating with symptoms.
Demand is obviously high: as this story was being written on Friday afternoon all available home testing kits and drive-through appointments had already been allocated, and message on the government website said that more would be available from 8am on Saturday. The government aims to have 50 of the drive-through centres open by the end of April.
The policy only applies in England. Separate arrangements apply in Scotland, Wales and Northern Ireland.
The Association of Convenience Stores (ACS) welcomed the government announcement extending coronavirus testing to all key workers in England experiencing coronavirus symptoms.
ACS chief executive James Lowman said: "Our sector has played a vital role in feeding communities across the UK and providing vital services and it is welcome news that more key workers, including convenience colleagues, are going to be eligible for coronavirus testing.
"We will work with the Government to make sure the testing process works smoothly for convenience retailers and their colleagues."
Test results from the drive through sites are expected to be sent out by text within 48 hours of the test taking place and 72 hours of collection of the home delivery.
UPDATED:
The NHS has produced a more detailed Employer Referral Portal- User Guide providing a step by step guide of how the portal works, how to fill out the referral spreadsheet, what information you will need about employees and how to track employee testing.
Employers can register their staff through a digital employer portal by emailing portalservicedesk@dhsc.gov.uk,where they will then be contacted with login details for the portal.