PayPoint, Barclays, NatWest, and Sainsbury's Bank have pledged to guarantee free access to cash in all UK communities, in response to the coronavirus pandemic which is placing a strain on the free ATM network.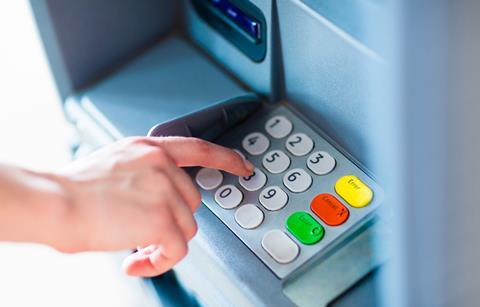 Link, the cash machine network, said the four members had agreed to step in to ensure no community loses free access to cash.
The four organisations, which operate 30% of Link's total ATMs, will respond to any requests to replace lost ATMs.
During the coronavirus crisis the use of ATMs has dropped by over 50% amid the UK lockdown, putting quieter cash machines at risk of closure without help, Link said. However, around 20 million Link ATM transactions are still taking place and over £1bn is being withdrawn from its ATMs a week.
Link said it would contact all its other ATM operating members to invite them to make the same pledge.
Link ceo John Howells said: "This pledge by some of the UK's leading banks, building societies and ATM deployers to maintain the UK's extensive free ATM network guarantees access to cash for all consumers through these challenging times."
Natalie Ceeney CBE, independent chair of the Access to Cash Review, added: "The Access to Cash Review warned that the UK is not ready to go cashless. The current health crisis shows how fragile the cash network is. This is a positive step by the industry to protect cash access for millions of customers who rely on it."
However, Cardtronics, the UK's largest cash machine operator, called on Link to retract the cut in the interchange for operators.
"Whilst Link's initiative is welcome, in practice it will be a slow and cumbersome approach to resolving the issue," said Cardtronics' international managing director Marc Terry.
"Once again, Link has avoided the easier and more comprehensive solution to protecting ubiquitous free access to cash. We implore Link to retract the interchange cuts that they introduced over the last 18 months which would help ATM operators return many of their fee charging ATMs onto a free-to-use basis.
"Surely, in this time of national need, and low transaction volumes, this simple, quick and effective action is required more than ever to protect free access to cash for all who need it. Returning to a charging structure that accurately reflects the cost of operating an ATM would ensure that the banks are paying a fair price for the provision of cash access to all the bank customers who have been impacted by branch and ATM closures," Terry added.