Bestway has warned its retail customers not to use the coronavirus outbreak as an excuse for profiteering.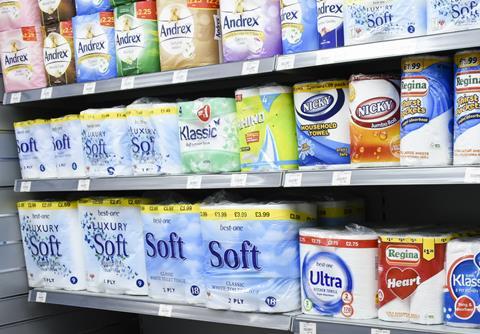 In an email sent to customers, the wholesaler has warned retailers that if they are caught trying to profiteer by breaking up multi-packs to sell items individually for a higher price, or retail above pricemarks, they will have their account put on stop and all credit facilities will be withdrawn. Anyone with a Best-one fascia also risks having their fascia removed.
Dawood Pervez, managing director of Bestway Wholesale, said: "Since the start of this outbreak of COVID-19, independent retailers have provided a vital lifeline to local communities and many retailers are going the extra mile providing delivery services to people in isolation and freebies such as coffee to frontline workers including NHS staff.
"However, we've become aware of some retailers trying to profiteer by putting prices up where stock is short, and this is very damaging for the reputation of to the industry at large. Subsequently, we have put strict measures in place to warn our retailers against this practice.
"We ask all retailers to not break multipacks and to stick to price marks, which give consumers confidence in the price being charged. The loyalty independent retailers can build during this time will stretch far beyond the end of the coronavirus crisis."
Pervez added: "We have a stock control team working around the clock to ensure our depots are replenished, and stock is arriving all the time. Therefore, retailers can continue to use our depots to top-up, and they should ensure availability by reducing the number of products consumers can buy, rather than by putting prices up."
Bestway has put social distancing efforts in place across all its depots including preventing under 16s from entering, reducing the number of people in depot at any one time and marking areas of two metre distances. Some depots are also closing early to allow teams the time to replenish stock and keep up supply.