Bestway Wholesale has made a public plea to suppliers to maintain a "balanced approach" to servicing all trade channels in the face of pressure from major supermarkets to give them priority during the coronavirus outbreak.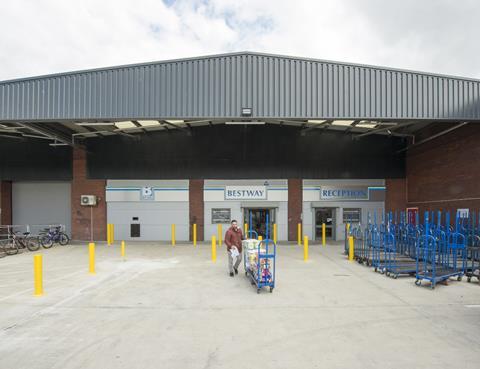 Managing director Dawood Pervez said that there are many instances where goods-in to Bestway have been cancelled or short delivered due to supply pressure, at a time where depot footfall by independent retailers has increased by over 30%. According to Pervez, there is enough stock to meet everyone's needs but the shift in consumer behaviour witnessed in the past two weeks, alongside challenges in the continuity of business resourcing in line with government guidelines, is leading to supply shortages.
He said: "Local independent retail stores and community shops are proving to be essential to their local communities and it is vital that we can keep their shelves stocked. These retailers account for £40bn of the UK's grocery shopping basket, and by their very nature are as important right now as the supermarket multiples – if not more so – as people stay as close to their homes as possible.
"This shouldn't be a question of 'who shouts loudest' and nor should it be about the commercials of who has the biggest purchasing power. It's about sensible trading to cover all the national and local networks. Right now, we all need to work together to ensure an even distribution of inventory to guarantee continuity of supply and get everyday staples to those who need them.
"It is critical that both the government and supply partners recognise the role that wholesalers play in ensuring their products reach into the heart of communities, all of whom right now, depend on us more than ever."
Pervez added: "We have kept our depots open seven days a week since the COVID-19 outbreak began and we are reacting with speed and agility to mobilise new ways of working with our supply partners to accommodate the continued disruption in supply alongside a reduced workforce. This includes adapting to new pack sizes as manufacturers cut range in favour of core SKUs and plain pack variants and collaboration with foodservice wholesalers who have inventory to sell and we're offering to collect products from suppliers facilities to ease delivery burdens, or adopt central delivery into one hub."
Trade body the Federation of Wholesale Distributors (FWD) has highlighted wholesalers' concern about stock allocation to the government. Chief executive James Bielby commented: "We are working closely with government to highlight the role wholesalers play in supplying independent retailers and the need to ensure a breadth of supply across the whole grocery market.
"Independent retailers reach communities not served by the supermarkets and supply needs to be recognised and protected, so consumers have a choice of stores and are able to shop close to where they live in line with government guidelines. Government must ensure wholesalers have access to a full range and quantity of products at a time when manufacturers are producing fewer SKUs in smaller quantities. Without support for the independent sector many vulnerable communities won't have access to the products they need."