The Association of Convenience Stores (ACS) has launched new guidance to help retailers support unpaid carers who are helping elderly, ill, or vulnerable friends and relatives.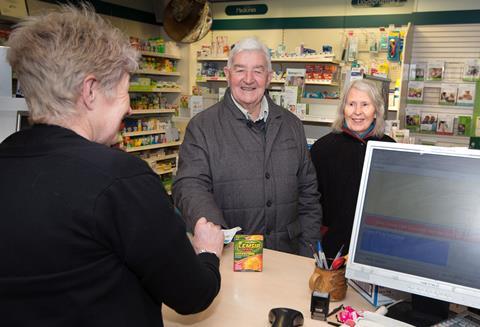 The new guidance, launched during Carers Week this week, is designed to help retailers and colleagues working in local shops to identify unpaid carers, and recommends ways to support them both in-store and through delivery services. There are an estimate 6.5 million unpaid carers in the UK.
Some of the recommendations for retailers include:
Minimising queueing wherever possible for carers shopping with vulnerable customers who may be unable to stand for long periods of time
Ensuring the in-store environment is as welcoming and accessible as possible for all types of customers
Explicitly including carers in any 'priority access' hours you may provide to customers
Consider joining a Local Carer Scheme
ACS chief executive James Lowman said: "Unpaid carers provide absolutely crucial support for people in communities across the UK, and they often rely on local shops to get essential groceries. During this pandemic and beyond, it's important that local shops do everything possible to make it easier for carers to buy groceries with, and for, those that they're looking after. We hope that this new guidance will give retailers reassurance about the measures that they can take to help the UK's 6.5 million unpaid carers."
Helen Walker, chief executive of Carers UK, added: "We are delighted that this Carers Week ACS is helping to make the shopping experience easier for carers by thinking about their needs and this move will be welcomed by carers around the country.
"Being able to access food quickly and easily has been especially important to unpaid carers during this pandemic. Many are managing trips to the shops around their caring role for someone who is older, disabled or seriously ill, as well as other responsibilities such as paid work and childcare. It is a lot to juggle."
The full Supporting Unpaid Carers guide is available here.