Natural energy drink brand Tenzing is set to debut a new blend this summer, made using a raspberry and yuzu mix.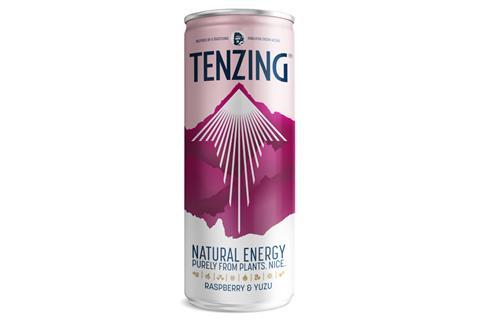 Featuring a triple hit of natural caffeine, vitamin C and electrolytes, the new addition is made using British raspberries and Japanese yuzu, and will launch into convenience stores and independents later this year.
Huib Van Bockel, founder of Tenzing, said: "When we launched Tenzing, we wanted to set the new norm; an energising drink that is both natural and lower in sugar. We thought the best way to do so was with one single product.
"We've created a new flavour profile for people - one that is not synthetically sweet, but light and refreshing. Three years on, Tenzing is the fastest growing brand in the energy market (Nielsen, 2019), so we felt now was the right time to launch a new blend."
Sold in 250ml cans, Tenzing's new raspberry & yuzu energy drink will carry an rrp of £1.29.