Scandinavian Tobacco Group UK (STG UK) has introduced Signature Dual, a menthol flavoured cigarillo, to the UK market.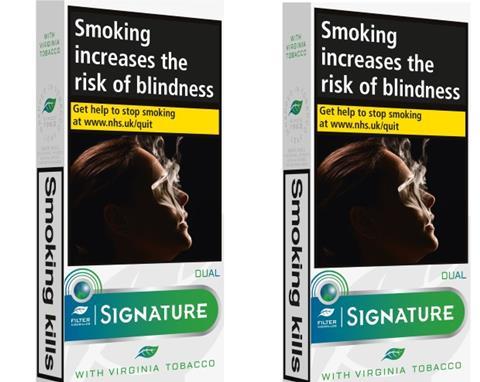 The product has a leaf wrapper like a cigar and is made from Virginia blend tobacco for a smooth smoking experience, as well as containing an acetate filter with a peppermint capsule which releases menthol flavour. As it is classified as a cigar, it is not affected by the forthcoming ban on menthol and capsule cigarettes.
Available to order from wholesalers from late February, new Signature Dual cigarillos will come in a pack of 10, with an rrp of £4.95.
The product has already proved popular in Italy and France, and the UK launch will be supported by trade activation representatives in major cities, plus a stand at the National Convenience Show at Birmingham's NEC in March.
STG's UK country director Alastair Williams says: "We are really excited to introduce Signature Dual to the UK tobacco market. Undoubtedly there are a huge number of menthol cigarette smokers in the UK who will be looking for an alternative come the 20 May and we are confident that this product will prove to be a fantastic option for them.
"There appears to be a misconception amongst some retailers that all menthol tobacco products are banned after the 20 May, but this is absolutely not the case. Signature Dual is a cigarillo, or short cigar product, so is therefore exempt from the legislation. We'd recommend retailers start talking to their menthol cigarette smokers about the ban now as some won't be aware, and if they can begin to switch them over to Dual then they won't lose those all-important sales. It should prove a very welcome addition to the UK's biggest cigar brand portfolio."