With sugar content a key consumer focus, HFSS could see zero become hero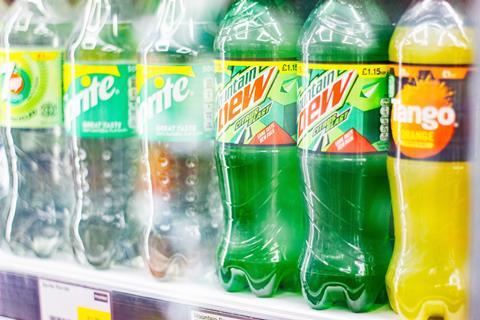 1. The carbonated soft drinks market is worth £737m in convenience
Sparkling soft drinks represent "a huge opportunity" for retailers to grow their sales, claims Coca-Cola Europacific Partners (CCEP), which highlights that the sub-category is worth £737m in convenience (Nielsen Independents and Symbols MAT val WE 01.01.22). The firm points out that Coca-Cola is the fastest-growing cola in GB (Nielsen Total GB MAT val WE 01.01.22), while Fanta is the leading flavoured carbonates brand (ibid).
Drilling down into flavoured carbonates, Clearly Drinks notes that while the total market is seeing double digit growth, c-stores are showing more modest increases. "Flavoured carbonated soft drinks are growing +10% YOY [Nielsen Scantrack, Total coverage, Fruit carbonates, 52 w/e 12 February 22] and convenience in particular is growing +6% YOY [Nielsen Scantrack, Total convenience and impulse. Fruit carbonates, 52 w/e 12 February 22]," says CEO Mick Howard.
Carbonated soft drinks are a steady seller for Gary Batten, who owns three Nisa stores in Cornwall. "Coke is our top seller," he says. "Tango and Fanta do well too." He is looking forward to summertime when sales peak. "We've had a few days where sales are 15-20% up in warmer weather and in the summer months people are a lot more on the go and we see a 70-80% increase," he says.
Sag Hussain, owner of two Premier stores in Middlesborough, has also witnessed a seasonal sales uplift. "You can never keep up with carbonated soft drink sales," he says. "Individual cans have slowed down in general. But we see growth in 500ml bottles month in, month out, and especially in the summer sales go up 100%." Sag's two stores are only 10 miles apart, but the customers couldn't be more different. "My bestsellers [in Nunthorpe] are Pepsi Max and in the new store it's Coke Zero. In the existing store no one wants to buy Coke, compared to 40 cases of Pepsi!" he says.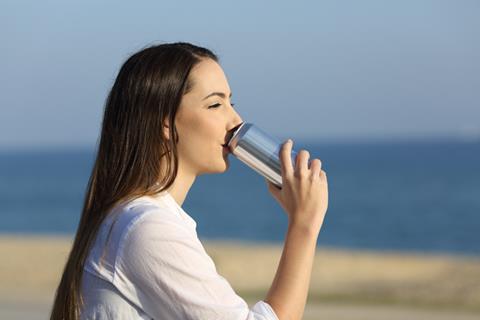 2. On the go soft drinks are back in business
On-the-go soft drinks sales greatly increased over the past year as lockdown restrictions were lifted and the on-the-go occasion returned, notes Suntory Beverage & Food (SBF) GB&I. "Across the whole soft drinks market 500ml and 330ml formats have seen more than 20% and 11% growth respectively [EXT IRI MarketPlace GB, Total Soft Drinks, Value, Latest 52-week data ending 26.12.21]," says Matt Gouldsmith, channel director, wholesale.
"On-the-go occasions are back, and sales of on-the-go soft drinks are increasing as people get back out and about [Nielsen (Home Channel) Value MAT total GB to 01.01.22]," says senior trade communications manager Amy Burgess.
Gary agrees: "Little bottles are very popular, that's definitely coming back."
Sales of individual cans have slowed down in general at Sag's stores, but he claims there is growth in 500ml formats month in-month out, and especially in the summer when sales can go up 100%.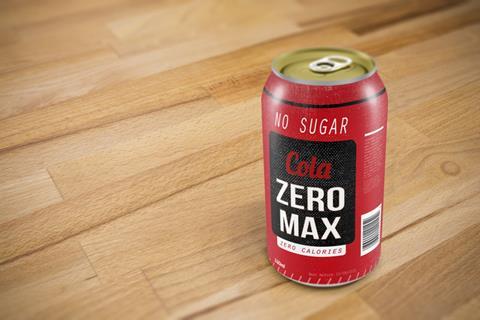 3. Sugar free carbonates are the most sought out on-the-go soft drink
Sugar free choices are in high demand from shoppers on the go, according to recent independent research commissioned by Britvic. The firm found that seven out of ten convenience shoppers say that sugar content or lack thereof is important when choosing a soft drink for on-the-go missions (Shopper attitudes to on-the-go shopping in convenience, 2,000 shoppers surveyed, July 2021). The firm's 7UP Free Cherry flavour is currently worth £5.7m RSV (NielsenIQ RMS, Total Coverage, Value Sales, MAT to 25.12.21) and has just been made available in a 500ml bottle to tap into on the go sales. The company has also added a Berry Peachy variant to its sugar free, rotational flavour Tango Editions. Sugar free flavours represent a third of the £52m Tango brand, which is up 13.1% on last year (NielsenIQ RMS, Total Coverage, Value Sales, Britvic Defined, MAT to 22.01.22)."Sugar free carbonates are the most sought out option (54%) when it comes to on-the-go soft drinks [ibid], so the single 330ml cans and 500ml bottles will be ideal options for driving this occasion," says Phil Sanders, out-of-home commercial director at Britvic,.
There is a long-term trend towards drinks with lower sugar as consumers are becoming more aware of their health and wellbeing, states SBF GB&I, which owns sugar free sub-brand Lucozade Zero. "There was a 43.5% decrease in the amount of sugar in take-home soft drinks between March 2014 and March 2020 [Kantar Worldpanel], and low- or no-calorie continues to outperform regular soft drinks, with a 68.6% share of total soft drinks [BSDA 2021 Annual Report | Total Soft Drinks 2020| Share in % of Total Soft Drinks]," says Gouldsmith.
Barr Soft Drinks has seen its sugar free carbonates perform well. "We know that the way people live is changing - health is becoming more important and, especially with younger shoppers, we're seeing an increase in demand for lower calorie products and a significant reduction in the consumption of alcohol," says marketing director Adrian Troy. The firm claims that its zero sugar Irn-Bru Xtra brand is growing three times faster than the category in convenience (IRI Marketplace, value sales, MAT to 21/12/21, GB Convenience).
For Gary's customers, it's all about the sugar. "I don't think sugar tax has had any impact on take home or little bottles," he says. "They'll always go for full fat rather than zero or diet options," he says.
However, Sag believes that retailers are in a position to influence healthier choices. "People's mentality is if you give standard Coke six facings then they'll just get that because it's in their face versus one row of zero," he says. "If you switch that round they'll automatically go to it."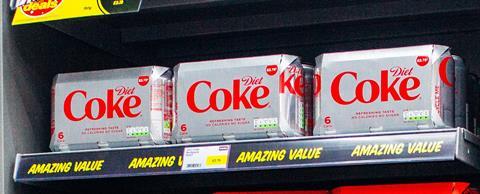 4. The HFSS regs are an opportunity for low and no sugar carbonates
"We see the forthcoming changes as an opportunity, and soft drinks are ideally placed to tap into it," says CCEP's Burgess. "73% of soft drinks value sales already come from HFSS-compliant products (Kantar Take Home % HFSS Spend, MAT 21.2.21) – significantly more than other HFSS categories.
"Since 2015, through reformulation, we have reduced sugar across the CCEP portfolio by more than 25%, and have introduced low and zero (non-HFSS impacted) variants from nearly all of our brands. 67% of our volume sales come from these variants."
CCEP's advice to retailers affected by the HFSS regs is to upweight low and no sugar variants of soft drinks as they can be displayed at the front of store, near the till point and on aisle ends, to replace HFSS-impacted categories like chocolate and snacks. "For soft drinks this will mean an expanded low/no sugar range," says Burgess. "Alternatively, some stores might be able to reverse the flow of what's already on display to move HFSS products further from the door. There's also the opportunity to install a small soft drinks chiller by the till, to fill space left by the removal of non-HFSS compliant impulse categories."
Howard echoes Burgess' belief that HFSS will give low and no sugar drinks the chance to flourish. "As the needs of consumers change, we believe front of store and aisle ends will need to have a greater focus on healthier, low sugar drinks in 2022," he says. "Shoppers' focus on health has helped diet and low sugar mixers outgrow their full sugar counterparts and HFSS opens up the opportunity to focus promotions and shelf space on lower sugar alternatives to meet this need." The firm's Upstream drinks contain zero sugar and less than five calories per can.
Sag is convinced that the HFSS regs will see consumers realise the financial benefits of healthier drinks. "With prices rising rapidly on HFSS it's cheaper to go down the route of zero or reduced sugar," he says. "Full sugar coke is £1.40 versus £1 for zero."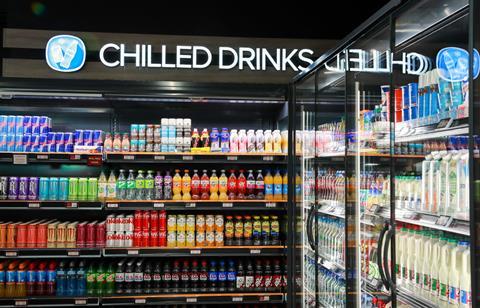 5. Carbonated drinks with high levels of sugar must be relocated in certain stores
Come October when the HFSS regs come into force, HFSS carbonates can no longer be displayed in the store entrance, near the counter or on the end bays in affected stores. Instead, the main aisle will become the core area for HFSS products in these stores. This includes promotional space and cross-category activity, states Burgess. "It's important not to reduce space allocated to current best sellers that are impacted by the regulations, because shoppers still want choice," she says. "The key is to locate these products in different areas and support with clear communication in-store to help shoppers find and buy the products they want."
She is quick to add that retailers still need to make room for zero and reduced sugar options in the main aisle. "This should not be at the expense of healthier options, even though they're available throughout the rest of the outlet. Best practice still applies at the fixture, whereby low/no sugar variants are displayed next to the originals, to help shoppers choose the product they want."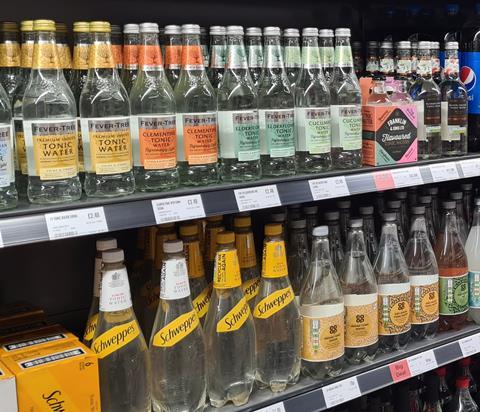 6. Total adult premium soft drinks grew +10% YOY
Adult premium soft drinks continued to see accelerated growth in 2021, growing 10%, notes Clearly Drinks, growing +10% (Nielsen Scantrack. Total coverage. 52 w/e 12 February 22). "We are seeing consumers looking for alternatives to standard mixers as the new drinking habits that were adopted while Covid restrictions were in place continue to be maintained," says Howard. "Now pubs and bars have fully reopened, delivering a strong performance in convenience will rely on stocking a good range of adult premium soft drinks to offer premium taste experiences, more interesting mixer alternatives and more exciting alcohol-free options."
He adds that the rise in the cost of living will continue to fuel interest in premium soft drinks as cash-strapped consumers look to save money by drinking at home and varying their mixers, rather than their spirits. "There is a lot of opportunity for the convenience sector to grow this space and ensure it is providing shoppers with new and affordable products and ideas," he says.