The Convenience Awards 2020 – the new all-encompassing industry event recognising the best in class – has been officially launched and is open for entries.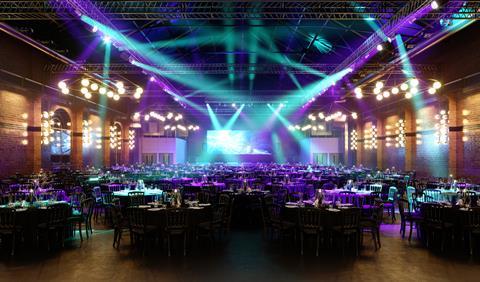 Launched by Convenience Store, sister title The Grocer and shopper insight experts HIM – also owned by William Reed Business Media – the event on 14 May 2020 will deliver insight on key trends impacting the sector during the day, while award winners will be revealed in the evening.
This is the only event that focuses solely on one of the fastest growing channels in UK grocery retail and celebrates the best from across the entire convenience community.
The awards, held at Exhibition London, will recognise the true talent within convenience, from head offices to independent stores and staff on the shop floor.
Winners will be chosen by a panel made up of trusted independent convenience experts, or through shopper and retailer research powered by HIM's Convenience Study, the largest piece of convenience research in the UK.
Managing directors Lorraine Hendle (Convenience Store and The Grocer) and Jill Livesey (HIM & MCA Insight) said: "Convenience is at the heart of UK food and grocery and this event encompasses the whole channel with insight to drive growth at the conference and awards that recognise and reward growth in the evening.
"We are really excited to add this market-leading event to our extensive portfolio."
The sponsors to date include Nescafe Azera, Bestway Wholesale, Booker Wholesale/ Booker Retail Partners, Boost, CPL Training Group, F'real, Heineken, NCS, Nescafe, Pladis, Premier Foods, Sci-Mx, and Spar.
For more information on the new event, and to enter the awards, please visit www.theconvenienceawards.com.
Deadline for entries is Monday 2 December.
AWARDS CATEGORIES
Enter now for the following awards:
Best Small Convenience Store
Best Large Convenience Store
Best Independent Convenience Store
Best Multiple Managed Convenience Store
Best New Store
Community Retailer of the Year
Best Training Initiative
Excellence in Technology
Excellence in Sustainability
Food To Go Retailer of the Year
Sales Assistant of the Year
Awards nominated from the above:
Retailer's Retailer of the Year
Convenience Retailer of the Year
Research-based awards:
Shoppers' Favourite Convenience Fascia for Fresh & Chilled
Shoppers' Favourite Convenience Fascia For Impulse
Shoppers' Favourite Convenience Fascia For BWS
Shoppers' Favourite Food to Go Fascia
Shoppers' Favourite Forecourt Fascia
Shoppers' Favourite Symbol Group
Shoppers' Favourite Managed Convenience Fascia
Shoppers' Favourite Convenience Fascia
Retailers' Favourite Supplier For Innovation & NPD
Retailers' Favourite Supplier Salesforce