Mars Wrigley UK has announced that Opal Fruits are returning to stores for a limited period - but the iconic fruit chews will only be available in the discounters.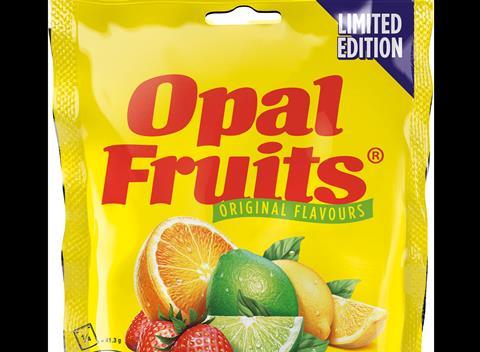 The firm's decision not to supply the convenience channel has come as a slap in the face to c-stores.
"I don't think that's fair, not at all" said Josie Chamberlain, manager of Costcutter Codicote in Hitchin. "It's favouritism. It should be an open playing field, it's really wrong."
Del Patel, who owns Shop Around the Clock in Kent, was equally disappointed. "That's no good," he said. "Normally Mars looks after the convenience side. C-stores do more [confectionery sales] than the other stores. Opal Fruits was always a good line. It would be good if they brought it back for everyone permanently."
Opal Fruits will be available in their original flavour format exclusively at Poundland before becoming more widely available at other discounter stores - including B&M, Home Bargains and Iceland.