Shoplifting is now "essentially a pandemic" in Scotland, with almost all retailers who responded to a new survey on retail crime saying that they were victims of shoplifting on a daily basis.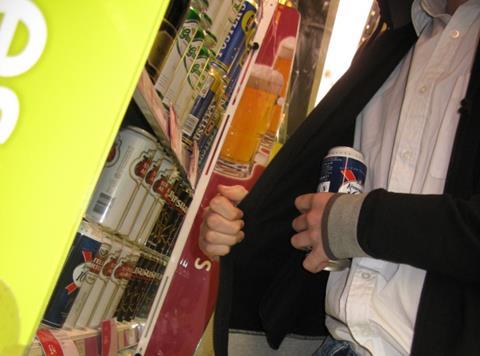 The Scottish Grocers Federation's (SGF) Crime Report 2020 is being launched today (6 February) at the SGF's annual retail crime conference.
All of the 500 retailers who responded to the survey said they had experienced shoplifting in the past year, with 98% saying that they had experienced shoplifting on a daily basis.
The SGF said the findings showed that "shoplifting [was] now essentially a pandemic which neither Police Scotland nor the judicial system are dealing with anywhere near adequately".
The crime report also showed that requests for identification in relation to age restricted products and a refusal of sale continue to be the man triggers for abuse and assault towards staff in-store.
All respondents said that they had experienced abuse on a weekly basis when asking for proof of age and 50% said they experienced abuse on a daily basis when a sale was refused.
In 2019 the total cost of crime to the 500 retailers participating in the survey totalled £2m and the average spend on crime prevention by stores in 2019 was £4,000.
Commenting on the report, SGF chief executive Dr Pete Cheema OBE said: "Our new report - which is now backed up by five years' worth of evidence – shows that shoplifting is now essentially out of control and the authorities have simply lost their grip on it.
"Overall this is contributing to a very stressful working environment for staff. There is an ever-growing list of legislation which has to be enforced and policed by staff in-store and this must be taking its toll on health and wellbeing.
"The Protection of Workers Bill currently before the Scottish Parliament is a step in the right direction and we urge MSPs to support it."
The Scottish Parliament Economy Committee is currently taking evidence on the Protection of Workers Bill. SGF has been invited to appear before the Committee and give evidence directly on 3 March.