Four men have been convicted of carrying out a spate of armed robberies at convenience stores and betting shops in Buckinghamshire and Hertfordshire.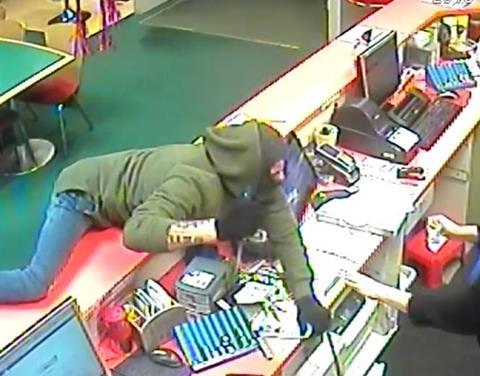 Two of the men were found guilty at Isleworth Crown Court on Friday 20 March and were sentenced on Tuesday 24 March.
Jamie Owen, 32, who was found guilty of three counts of robbery and one count of possession of a Taser used in a robbery, was sentenced to 14 years in prison.
Justin Stockbridge, 45, who was found guilty of one count of robbery, was sentenced to seven years' imprisonment.
Richard Mazzuccato, 34, pleaded guilty to four counts of robbery at the same court last year, and will be sentenced on Tuesday, 28 April.
Previously, Paul Evans, 27, pleaded guilty to three counts of robbery and was jailed for 11 years and one month.
The court heard that between Saturday, 6 October 2018 and Monday, 18 March 2019, a linked series of robberies – including of taxi drivers - took place in London, Buckinghamshire, Hertfordshire and Surrey.
The method for all the crimes was similar with masked robbers armed with weapons, including knives and axes, and all the attacks taking place under the cover of darkness – either late at night or in the early hours of the morning.
The court heard that Mazzuccato and Stockbridge are habitual drug users, with Mazzuccato claiming to hold a £100 per day crack cocaine habit. This was argued to be the reason for their criminal behaviour.
Detective Sergeant Tim Fines, from the Met's Flying Squad, which carried out the investrigation, said: "I have no doubt that these suspects would have continued committing this horrific spate of robberies if they had not been identified and arrested. All of the robberies were terrifying ordeals for the victims – thankfully none of them suffered serious injuries during the attacks.
"These suspects were not afraid to use violence, often just for small amounts of cash. I am pleased that the jury agreed with the overwhelming evidence we built against the suspects and chose to convict them. I hope the sentences handed down will act as a deterrent to those thinking of carrying out such violent crimes."
The convenience store robberies took place on 3 November 2018 at a store in New Road, Croxley Green, Hertfordshire; on 23 February 2019 in The Green, Woburn Green, Buckinghamshire; and on 18 March 2019 at Penn, Beaconsfield, Buckinghamshire.