Security firm Facewatch has updated its facial recognition technology to allow identification of people entering a store wearing surgical facemasks.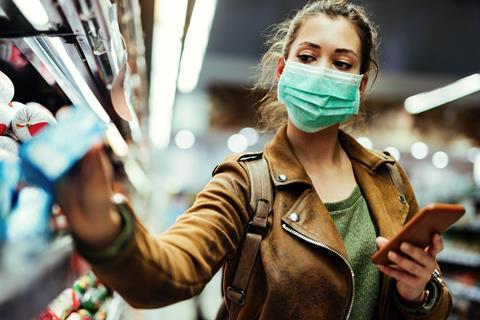 The next-generation periocular recognition algorithm detects and recognizes faces based only on the eye region between cheekbones and eyebrows. The Facewatch algorithm can operate with any camera, and achieves "exceptional accuracy", according to the company.
Facewatch is extending the periocular algorithm to all existing license holders under active maintenance, and the algorithm will be a standard feature of the system, included for no additional cost.
Facewatch will also soon release a mask detection algorithm, which leverages the periocular face recognition pipeline to enable rapid awareness of whether a person is wearing a mask or not. It will enable subjects of interest to be recognised automatically whilst enabling others to anonymously receive access to retailers using Facewatch. It will further support persons adhering to religious customs such as niqabs to be provided an equal user experience when engaging with identification technology, the company explains.