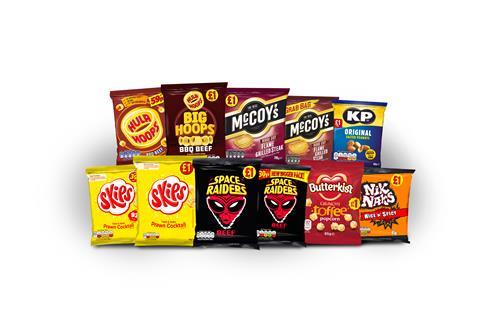 At KP Snacks we're really proud of our industry and how it has responded to this national crisis. Retailers and their teams have been an integral support to local communities, going the extra mile to make life easier, while dealing with unprecedented pressures and demands. We call them Local Legends.
In partnership with Convenience Store, we're launching a nationwide hunt for local retail legends to reward their resilience and determination.
To nominate a 'Local Legend', simply fill in the form below, telling us what makes your chosen retailer or their team special. You can nominate yourself, a peer, a colleague or a team, and if the person you nominate wins, you'll receive £100 of Love2shop vouchers just for nominating them.
Five Local Legend winners will each receive a £500 donation to a Registered Charity of their choice; £250 free 'super 7' product stock (Hula Hoops Big Hoops BBQ, Skips, Nik Naks Nice 'n' Spicy, McCoy's Flame Grilled Steak, Space Raiders Beef, Butterkist Toffee Popcorn and KP Nuts); a pair of tickets to GroceryAid Barcode Festival 2021; £250 of Love2shop vouchers and a 'Local Legends' plaque to display in-store.
There are also five runner-up prizes of £200 worth of KP Snacks stock to be won.
The data collected will be shared with KP Snacks, the competition promoter. Full T&Cs can be found here.