High levels of demand for the quality, choice and value provided by tobacco accessories are driving growth in the sector, currently worth over £295m [1].
As tobacco legislation continues to impact on cigarette sales, accessories continue to perform well, with better value for money than factory-made cigarettes remaining a key consideration for RYO smokers.
Currently, around three-quarters of all tobacco accessories sales are in convenience, worth £226m annually [1], highlighting the opportunity to drive sales and profit in c-stores. "As category specialists, we're continuing to innovate with NPD and new merchandising solutions to ensure retailers can meet the needs of the growing number of RYO smokers. This is helping to maintain the category growth seen in recent years," says Gavin Anderson, general sales manager at Republic Technologies (UK).
The firm recently unveiled its biggest ever NPD programme, comprising six new filters from the market-leading Swan brand: three menthol filters (including two crushball filters), an enhanced filtration carbon paper filter, a long extra slim filter (50% longer than standard), and the most environmentally friendly filter in the UK market.
The top products that really should fill your shelves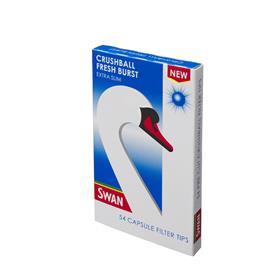 Crushball Filters - Swan Fresh Burst and Cool Burst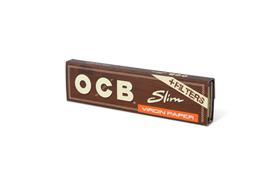 Slim & Tips - OCB Premium, Virgin and Organic Hemp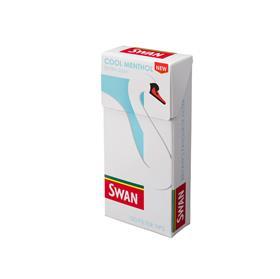 Menthol Filters - Swan Menthol and Swan Cool Menthol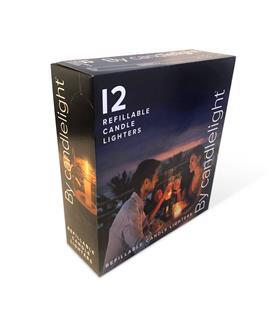 Candle Lighters - By candlelight® and lumière ®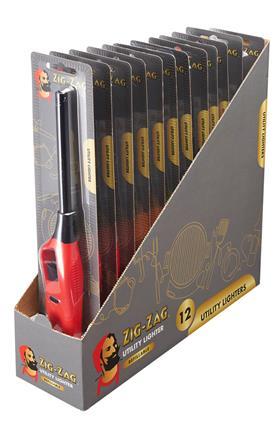 Household Lighters - Zig-Zag Utility, Kitchen and Candle
Key numbers you need to know
9.5% - 2020/21 value growth for filters [Republic Technologies projections]
6% - 2020/21 value growth for papers [Republic Technologies projections]
7% - 2020/21 value growth for household/candle lighters [Republic Technologies projections]
Trends for 2020/21
Menthol. "With the menthol ban now in place, we know that former menthol cigarette smokers are increasingly looking for advice and guidance on suitable alternatives. We've provided a category-boosting solution for retailers to provide all important choice, quality and a range of menthol flavours and formats, enabling smokers of menthol cigarettes to easily transition," says Gavin Anderson, general sales manager at Republic Technologies (UK).
Within the category, filters and papers are leading the charge, with a combined value of £195m. Filters are leading category growth at 7.1% [1]. "At a time when increasing numbers of smokers are looking for alternatives to factory-made cigarettes, and the emerging vaping sector is still under some scrutiny, growing numbers of smokers are opting for RYO solutions," adds Anderson.
Eco-friendly products. As demand for more natural products, reduced packaging and the removal of single-use plastics is at record levels, Republic Technologies has been focusing on environmentally friendly NPD. This has led to the introduction of category-boosting products, such as OCB Virgin Slim and OCB Virgin Slim & Tips, made using unbleached papers, and OCB natural gum, which is sustainably sourced from African Acacia trees.
Both are available in a slim vertical shelf-ready box, enabling retailers to manage display space more efficiently. "We have also seen an increased interest in premium Paper & Tips formats, such as OCB Virgin Slim & Tips, with the sub-category now worth nearly £11m and growing at an astonishing +75% YoY [1]," adds Anderson.
Quality and value. "Rising cigarette prices and the higher margins offered by RYO products will continue to drive accessories' growth. With menthol cigarettes discontinued, tobacco accessories can provide solutions that consumers seek," concludes Anderson.
Plan your shelf the right way to increase sales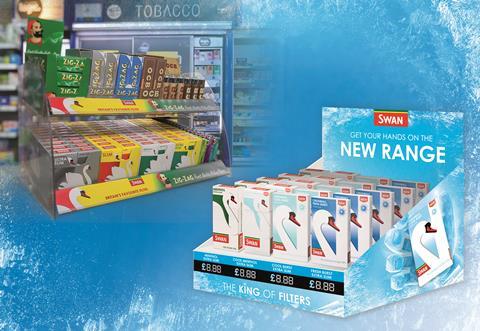 Ensure plenty of space is available for must-stock products and NPD. Creating a standout display of a wide range of items is crucial to meeting customers' needs and maximising visibility.
Move products out of the gantry, as counter displays signpost tobacco and boost sales for the whole category. The Swan menthol countertop display unit helps retailers showcase the range and drive sales. Each unit holds five packs of each Swan menthol SKU (see top products).
Your top tips and takeaways from Republic Technologies
1. Use new and innovative strategies for merchandising to transform the category and improve rate of sale return. Impactful displays increase visibility, signpost tobacco and stimulate impulse purchases.
2. Ensure you allocate enough space for a range of products and different formats, giving shoppers choice and catering for a broad spectrum of consumer needs.
3. Speak to your customers about the category and the latest NPD. Find out what they are looking for and what the local trends are so that you can tailor your range accordingly.
SOURCES
1. IRI Total Market 52WE 14.06.2020.