The UK is a nation of tea-drinkers, but how do retailers encourage existing tea drinkers to buy more, persuade those who are not yet convinced to turn into regular tea lovers and convert the nation's love of tea into a sales success?
Whatever type of store, growing tea sales relies on knowing how to encourage existing tea drinkers to buy more tea; how to nurture light users so that they become regular tea buyers; and how to get first time tea 'triallers' to adopt tea as a regular habit.
Simple changes on-shelf can bring bigger sales at the till. Lifestyle changes, interest in health and younger drinkers discovering tea are all good news for increased tea sales. Reviewing the types of tea in your core range and pack sizes that fulfil your customers' shopping missions best, will help maximise sales.
It's not about starting from scratch. Everyday black teas and decaf continue to dominate sales, but new trends are changing the shape of the market. Healthy brews like fruit & herbals are growing year-on-year (YoY), so it makes sense to future-proof your sales and tap into the trends that can both deliver higher value sales and retain the interest of some of the newer customers you will have attracted over the last year.
There's real scope for growth here when you consider non-black teas account for nearly 25%1 of tea sales in core grocery but just under 9%2 in total impulse.
Key numbers you need to know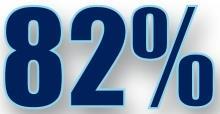 of category sales are delivered by the top three brands2. Tetley is the top brand in total impulse and convenience and total Scotland.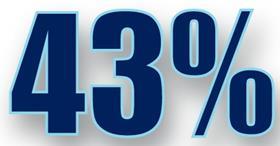 of sales come from the top-selling price-marked packs2 – excellent to demonstrate the value of your offer.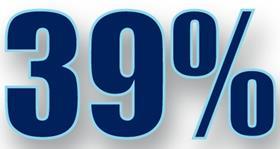 of young drinkers choose a herbal tea and 26% a fruity brew4. Future-proof sales with non-black tea options.

Product highlight: top decaf choice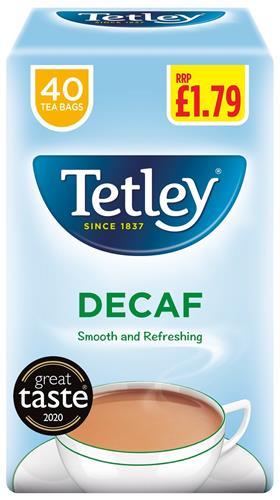 Decaf drinkers won't choose an alternative, so a great-tasting decaf is a must-stock.
With extremely strong 2020 sales and continued growth, up 9.1%3 YoY, decaf teas are in demand, but they are difficult to get right. Packs with a Great Taste Award will provide reassurance of taste experience, encouraging trial and repeat purchase.
Tetley decaf is the top decaf brand across all channels with a 30%1 overall share and 68%2 in impulse.

Plan your shelf for sales
Recommended selection 1 shelf

Recommended selection 2 shelf

● Show customers you stock their favourite brands. Make it easy to shop by grouping teas by type, starting with everyday black & decaf, then speciality – fruit & herbals and greens.
­­­­­­­­­­­­­­­­● Demonstrate value for money with price marks. Price marks are more suited to high-volume items, such as everyday and decaf, but leave room for lower-volume, higher-value teas that can stand alone.­­­­­­­­­­­­­­­­­­­­
­­­­­­­­­­­­­­­­● Look out for good promotions and pass these on to your customers. Shoppers are used to looking for good deals and a little something for nothing with an on-pack offer can build loyalty.
­­­­­­­­­­­­­­­­● Select pack sizes to suit your shopper missions: 40s for the emergency top-up shop, and 80s for the little-and-often shopper are a great place to start.
­­­­­­­­­­­­­­­­● Tea shoppers often bring higher basket sales. Placing tea close to complementary items can increase the average basket spend – anything to help shoppers envisage the tea occasion is a boost.
Trends to watch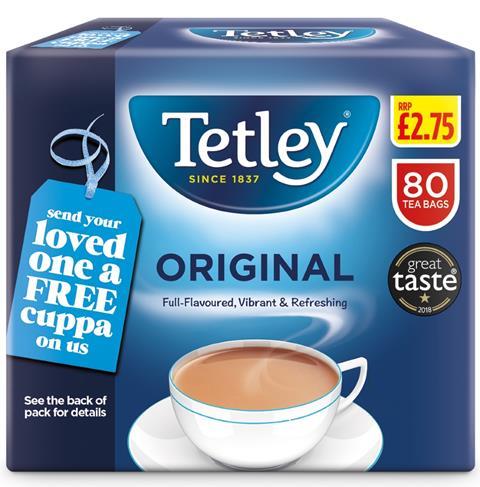 The volume of tea bought, and frequency of purchase have both risen YoY, up 0.6% and 2.8% respectively5. The recognition of tea's fit with wellbeing is growing: a natural product, calorie-free, good for hydration and little more than 2p a cup are all in its favour.
Life has not been that easy for any of us, so think about the many different tea occasions that can treat your customers: whether it's breakfast together, time out moments or wind down for me time, there's a tea to suit, and showing its fit with your customers' day can help increase sales. Look out for little things that can make a difference to your customers and spread a little joy.
The growing interest in wellbeing teas is expected to continue. Beyond the staples of everyday black and decaf, help customers to explore different types of tea by providing safe and affordable options to try something new. New Tetley Herbals are helping smaller stores to do just this and are bringing new people into tea.
For warmer day sales and hydration on-the-go, Tetley Cold Infusions, to add a fruity twist to cold water, are worth considering and, with the prospect of a tough season of colds ahead, functional food and drinks should also be considered.
Take this opportunity to rejuvenate your tea offering. The 2020 ACS Local Shop Report showed that canned and packaged grocery items account for just 3.9% of sales in impulse. There's opportunity for growth here and this includes tea.
Sources:
1AC Nielsen, Total Market, Vol % sales, year to 17.07.21
2 AC Nielsen, Total Impulse, Vol % sales, year to 17.07.21
3 AC Nielsen, Total Market, Vol Sales, year to 17.07.21
4 Tetley research, 2020
5 Kantar, year to 17.07.21