As shopper habits have changed during lockdown, there has been a shift in demand within the crisps, snacks and nuts category. This report, in partnership with KP Snacks explains how to respond to changes while still keeping up with strong demand.
Bagged snacks remain a vital driver of growth within convenience and demand shows no sign of slowing. Crisps, snacks and nuts (CSN) is a fast-growing, priority category with huge scale.
Worth £3.3bn [1], KP Snacks has delivered £142m retail sales value growth to the category over the past five years – almost one-third of overall category growth and the biggest growth contribution of any single supplier [2]. KP Snacks is proud to have one of the most versatile portfolios on the market, and are seeing 5.9% value growth, ahead of the overall category at +3% [3].
CSN is a resilient category that plays into multiple occasions and missions. The number one CSN category driver is taste, and we are in the business of making great-tasting snacks that serve a number of different occasions and demographics. Since lockdown, there has been a shift in demand within CSN segments, with in-home consumption fuelling growth. As the majority of people worked from home, food-to-go and meal deal sales declined. However, there has been an increase in savoury snacking occasions, with CSN being the fastest-growing snack category and showing up in 70% more convenience baskets during lockdown [4].
Source: 1 Nielsen Scantrack – 13.06.20. 2 Nielsen MAT 2014 to 2019. 3 Nielsen Scantrack – 13.06.20. 4 Kantar Usage 2020.
The top products that really should fill your shelves
McCoys - Salt & Vinegar and Flame Grilled Steak
Hula Hoops - Original and BBQ Beef
KP Nuts - Original Salted and Dry Roasted
Popchips - BBQ, Sea Salt and Sour Cream & Onion
Tyrrells - Lightly Sea Salted and Mat
Key numbers you need to know
+8.4% - Growth of the sharing segment, which is worth £1.2bn, the largest within CSN
29% of CSN consumers look for healthier types of snacks either all or most of the time
+26.5% - Rise in our PMP portfolio, which is currently worth £52.7m RSV
Trends for 2020/21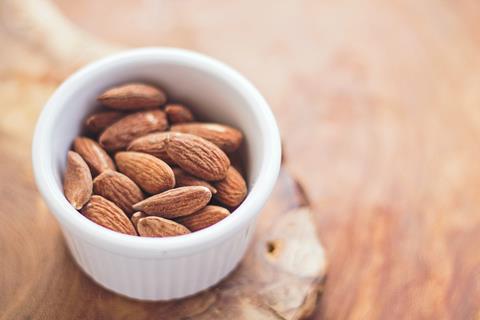 Healthy snacking. Health is an important factor when purchasing crisps, snacks and nuts (CSN) for 31% of consumers [1], and this focus on healthy snacking is set to stay. Health-conscious consumers want products that are better for them and, when looking for a healthy snack, 37% of shoppers cite 'brand recognition' as an important factor[2]. Snacks can be enjoyed as a part of a balanced diet and retailers are following this mindset by giving more range and space to lighter alternatives.
Sharing and in-home consumption. It is very likely that some behaviours will stick post-lockdown and some 'virus-boosted' trade will become part of our adjusted normality. For instance, over the coming months, many consumers are still going to be choosing to spend more time at home and will be striving to make the Big Night In feel like a Big Night Out – whether it be a movie night, a board game, drinks, or a BBQ to make the most of the summer weather. Family snacking favourites are an integral part of these sharing occasions and independent stores can help families by stocking everyday treats to add fun and excitement to these moments.
Recovery of singles and food-to-go. In recent months, as more consumers have had to work from home, we've seen a decline in meal deals and food-to-go products. However, we are expecting the food-to-go category to increase as government restrictions ease and people make their return to work. Singles and PMPs in particular will continue to play a prime role in the food-to-go category, with 83% retailers saying that PMPs sell faster than non-PMPs [3]. For manufacturers and retailers looking to win in the on-the-go category, it's key that they are offering the right core range in the right formats, boosted with the correct promotions and in-store merchandising.
Source: 1 Mintel October 2019. 2 + 3 Mintel 2018.
Plan your shelf the right way to increase sales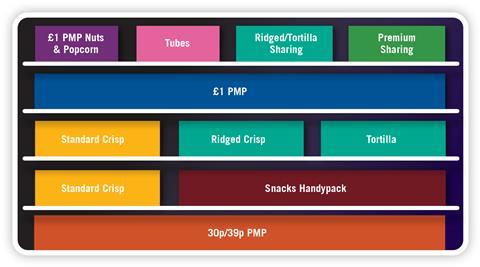 Make your fixture easy to shop.
Blocking similar types of product together, such as ridged crisps, will make it easier for your shoppers to find what they need. Ensure value options are located at the bottom of the shelf, moving to sharing bags at the top of the fixture.
The best-selling singles bags ought to be positioned prominently and should be the first thing seen by shoppers as they walk down the snacking aisle.
Your top tips and takeaways from KP Snacks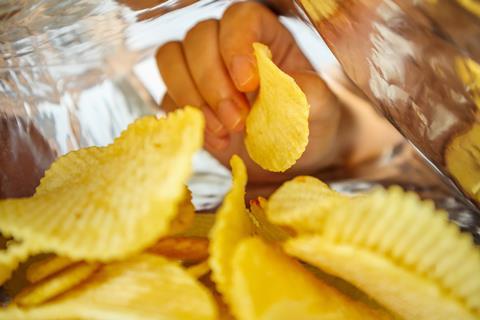 Stock a strong core that covers the top-selling lines which will deliver category growth and use well-known brands to deliver strong shopper appeal.
Block similar type products together to make it easier for your shoppers to find what they need. Shoppers like commonly purchased products merchandised next to each other, so place CSN next to categories that customers buy together most frequently, such as drinks.
Make use of impactful branded display and POS such as stackers and dump bins to drive basket spend.
Category management: time to get back on track after lockdown
1

2

3

4

5

6

7

8

Currently reading

Crisps, snacks and nuts: everything you need to know about managing the category

9

10