Lockdown, and the recent surge in scratch cooking and baking, has boosted BSM sales in the convenience market, making it one of the fastest-growing sectors within dairy with 8.8% growth in value [1].
BSM shoppers are highly valuable as they visit c-stores 13 times a month and spend £11.97 per trip - 88% more than the convenience average [2]. Fifty-two per cent [3] of BSM shoppers are on planned top-up missions, with a quarter on top-up distress missions [4].
Therefore, having the correct range is critical. Lurpak is the number one BSM brand, worth £369m and in 8.4% value growth [5], and was bought by one in three UK households in the last year [6]. Anchor, meanwhile, is the UK's favourite British BSM brand, attracting 2.5 million new buyers within the last 16 weeks [7].
Each brand draws on its heritage – Lurpak's Danish roots date back to 1901 and Anchor is produced in Westbury, Wiltshire. Together they draw over 14 million shoppers a year [8].
The top products that really should fill your shelves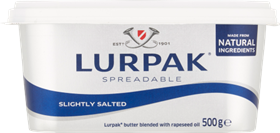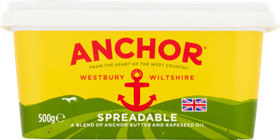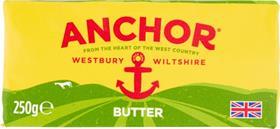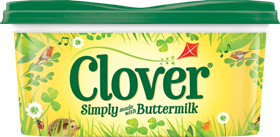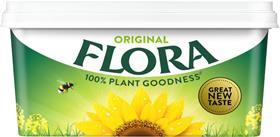 Key numbers you need to know
£36m - Predicted total sales growth for the butter and spreads category in 2021 (CAGR Projections - Arla Research, based on Nielsen, Total Market inc. Discounters 11.07.2020.)
85% - Additional sales contributed by block butter and spreadable (CAGR Projections - Arla Research, based on Nielsen, Total Market inc. Discounters 11.07.2020.)
Trends for 2020/21
These key trends will help to shape the future of BSM and highlight category growth opportunities.
Demand shift from eating out to in-home. In-home food occasions are up 31% since last year, with in-home lunches alone increasing by 88% [9]. This trend is likely to continue in light of the upcoming economic uncertainty and continued growth in working from home. Just one additional day of working from home per week could equate to an additional £45m per week spend across grocery. For the BSM category, this scenario would deliver an extra 8.7 million BSM occasions per week, worth an incremental £1.1m [10].
More time at home with the family. This has helped a resurgence in home baking. Flour saw an uplift of 108%, while baking mixes reported a 131% uplift [11]. Growth of block butter is another indication of the baking trend, with 44.1% growth in value [12]. Cooking and baking is also seeing value growth of 46.6% [13].
Sustainability remains at the forefront of our minds. It is very likely to return and shoppers will continue to focus on sustainably sourced products that can be traced back to the source and use recyclable packaging. They will also value behaviours that save money and reduce carbon footprint [14]. Anchor Spreadable tubs have now successfully moved into recyclable material and Arla has a target of having 100% recyclable packaging by 2025. A few technical challenges remain across the portfolio, but it is confident it will achieve its targets.
Plan your shelf the right way to increase sales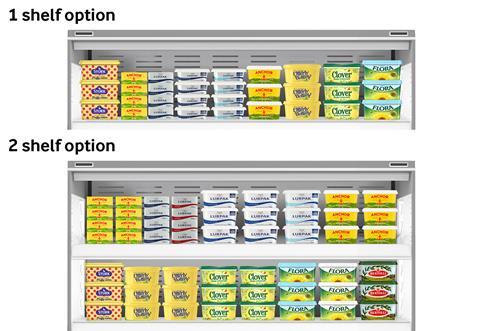 Use brands to signpost different segments. For example, Lurpak for Spreadable, Anchor for butter, and Clover for dairy spreads. If possible, block products together with the same usage.
Give more space to value-adding and growth segments such as block and spreadable to drive value trade up.
Availability is key to prevent shoppers moving elsewhere. In bigger stores, stock top sellers with double facings.
Your top tips and takeaways from Arla Foods
1. Cater for all need states in your range to prevent shoppers from going elsewhere, as planned top-up missions in convenience grew by 11% in 2020 [15].
2. Three sectors account for 79% of total BSM value – block, spreadable and dairy spreads. Focus on these in small plans [16].
3. Anchor Block & Stork satisfy baking and cooking or frying occasions. Lurpak Lighter provides a solution for shoppers who look for reduced-fat variants.
SOURCES
[1] Nielsen Scantrack, Total Coverage inc. Discounters, 52WE, 13.06.2020)
[2], [3], [4] (HIM,CTP 2019)
[5] (Nielsen Scantrack, Total Coverage inc. Discounters, 52WE, 13.06.2020)
[6] (Kantar FMCG Purchase Panel, Total Lurpak Butter, 52WE 14 June 2020)
[7] (Kantar FMCG Purchase Panel , Total Anchor Butter, 16WE 14 June 2020 vs previous year)
[8] (Kantar FMCG Purchase Panel , Total Lurpak and Anchor Butter ,52WE 14.07. 2020)
[9] (Kantar FMCG Usage Panel, Butter, Spreads, and Margarine (BSM), 12 WE 14 June 2020)
[10] (Kantar FMCG Usage Panel, Butter, Spreads, and Margarine (BSM), 52 WE 14 June 2020)
[11] (Nielsen Scantrack, Total Coverage, 12WE vs YA WE 16.05.2020)
[12] + [13] (Nielsen Scantrack, Total Coverage inc. Discounters, 12WE, 13.06.2020)
[14] (Arla research, 2020)
[15] (HIM, Convenience Market Report 2020)
[16] (Nielsen Scantrack, Total Coverage incl. Discounters, 52WE 13.06.2020)