At £4bn [1] the bread and baked goods category is one of the largest in grocery retail, bought by 97% [2] of UK households, so is important to get right in-store. A correctly ranged, well-stocked and effectively merchandised bread fixture offers an excellent opportunity to drive sales and create a positive environment for customers.
Compatible with many other food items, bread offers plenty of cross-merchandising opportunities, be it with packaged goods such as meats and cheeses, tinned items such as baked beans and spaghetti hoops, or indeed the humble egg. The versatility of the products in this category makes them an essential feature of any retail offering.
Amid Covid-19, the UK is facing a period of economic hardship like no other time in recent history. Bread is a relatively low-cost, versatile household staple that can help consumers manage their diet and lifestyle effectively within a budget. Meeting consumers' needs for over 130 years and the fastest-growing major bread brand [3], Hovis supports the convenience channel with a full line of high-quality, delicious products.
Source: 1 Mintel Market Sizes 2019. 2 Nielsen Homescan March 2020. 3 Nielsen Scantrack Epos, Total Coverage/GB, Value & units YOY, 52WE 11 July 2020; 'major bread brand' defined as > 3% of pre-packed bread category unit % share. Excludes private label.
The top products that really should fill your shelves
Hovis Soft White
Hovis Best of Both ®
Hovis Wholemeal
Hovis Seed Sensations ®
Hovis Fabulous Fibre
Key numbers you need to know
£1.7bn - The value of pre-packed sliced bread in the UK market
21% - Hovis' value share of pre-packed sliced bread in the UK
9%+ - Year-on-year growth in value sales of the Hovis brand
[Nielsen Scantrack, Total Coverage Plus Discounters, 52 WE 11 July 2020]
Trends for 2020/21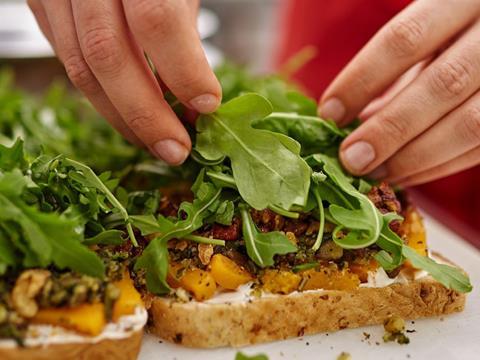 Health. Prior to Covid-19, 34% of consumers were already looking for bread with added nutritional benefits [1]. Now that health and wellbeing is of paramount importance it is more important than ever to stock healthy options. Hovis research has revealed that 55% of consumers are interested in breads with added fibre for a healthy gut and 52% are interested in breads that support the immune system [2].
Variety. During the pandemic more food is being eaten in the home than any other time in recent history. We know that 66% of consumers already liked to switch between breads for variety [1]. It is very important to offer shoppers a variety of bread and bakery products.
Shopping missions - the mini main. The impulse channel has seen a +20.9% increase in unit sales of bread over the course of the pandemic [3]. No longer restricted to 'top-up shopping', convenience stores will need to provide the kind of products that shoppers would normally buy in their weekly shop. Large loaves have grown +26.5% in impulse vs. small loaves declining at -0.6% [3].
Socialising - the new normal. The way that we now socialise has changed beyond recognition. Even before the pandemic, research suggested that eating alone was strongly linked to unhappiness [4]. Occasions such as picnics, street parties, barbecues and dinner parties are some of the ways that people are likely to choose to get together whilst also maintaining social distancing. Successful retailers will offer bread and bakery products that cater for a wide variety of occasions and price points and merchandise suitable products together in store.
Source: 1 Mintel Bread UK Sept 2018. 2 Hovis Research Study April 2020. 3 Nielsen Scantrack, Total Impulse, Unit Sales % Change, 26 WE 11 July '20. 4 Mintel Social Isolation '19.
Plan your shelf the right way to increase sales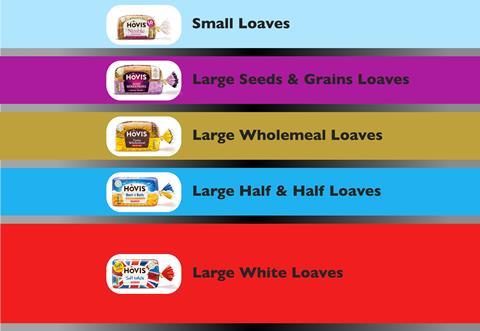 Large white, half and half and wholemeal bread loaves: Position large value loaves or fast sellers such as 'large white' and 'half & half' bread lower down in the fixture, with large wholemeal loaves above.
Large bread with bits: Position seeded breads above and closer to eye level. This will ensure that more unique or premium products get seen.
Small loaves: Position small loaves on upper shelves. This will help smaller products to be seen.
Your top tips and takeaways from Hovis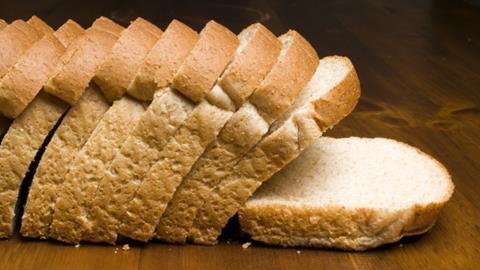 Shoppers are seeking large loaves more than ever. Become the credible alternative to a large supermarket by ensuring you offer different bread types, not just white bread.
Variety is now more important than ever, so remember the half and half, wholemeal and seeded bread sectors with products such as Hovis Best of Both ® and Hovis Seed Sensations ® 7 Seeds.
Availability is key. Many convenience stores run out of bread during the day, yet many shoppers seek bread loaves into the afternoon and evening, so grow your sales by never running out.