Community shops and convenience stores have historically played an important role in supporting families and local communities. Recently, the coronavirus outbreak in the UK has made this even more the case, as stores work hard to support local shoppers.
For families and new parents, in particular, it has been a challenging time. Like many of us, parents may be nervous about visiting larger supermarkets, as well as facing the potential of product shortages –particularly baby food.
As a resource for parents, therefore, it is important community shops and c- stores have a well-stocked, accessible babycare section, with nutrition at the forefront.
IMPORTANT NOTICE: Breastfeeding is best for babies. Infant formula is suitable from birth when babies are not breastfed. Follow-on milk is only for babies over 6 months, as part of a mixed diet and should not be used as a breastmilk substitute before 6 months. We advise that the use of formula milks and the decision to start weaning should be made only on the advice of a doctor, midwife, health visitor, public health nurse, dietitian, pharmacist or other professional responsible for maternal and childcare based on the baby's individual needs. Use Growing-up milk as part of a varied, balanced diet from 1 year. Contains calcium and vitamin D for normal growth and development of bones. The Department of Health recommends weaning at around 6 months. Please speak with a healthcare professional before introducing solid foods.
The top products that really should fill your shelves [1]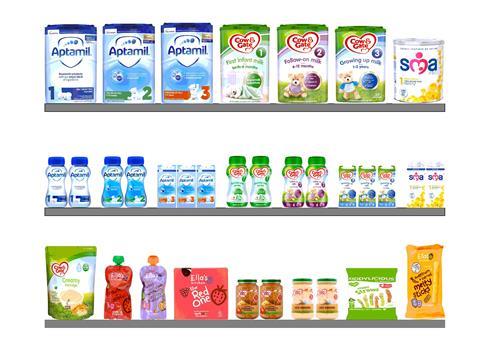 Aptamil 1 First Infant Milk From Birth, 800g
Aptamil 1 First Infant Milk From Birth, 200ml
Cow & Gate Creamy Porridge Baby Cereal, 125g
Ella's Kitchen Apple and Strawberry Pouch, 120g
Kiddylicious Veggie Straws, 12g
Key numbers you need to know
£47.2m - Total feeding category convenience sales in the last year [2]
22% - Value sales rise in baby snacks compared to last year [2]
15% - Year-on-year growth in baby cereals in the convenience sector
Trends for 2020/21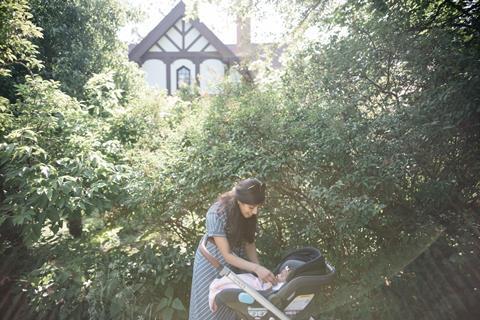 Growth of baby foods. While declining birth rates have impacted the baby-care category, baby food is growing, with a 3.7% increase in the past year [2]. This is driven primarily by innovation in snacks, growing 22% in value sales, and gaining a 4.9% value share of baby food sales [2]. Pouches remain a popular format, although they have started to see a decline in sales, with parents favouring cereals (14.7% value rise). Baby cereals help to get shoppers to enter the food segment due to their affinity with formula milks and the fact that many mums use cereals as a starting point for weaning [7].
Driving convenience missions. More than 50% of mums have been asking for convenient feeding solutions for on-the-go [3]. To deliver on this trend, formula milk in a sachet format has been launched. These are easy to carry and ready to mix, removing the need for counting scoops. Sachets should be considered as a value-driving offer that meets the convenience mission.
Rise of convenience stores. Through the Covid-19 pandemic, shoppers have relied more heavily on local stores. We have seen total convenience shopping grow by 2% [4] as shoppers moved to convenience stores in lieu of large supermarkets. Baby feeding penetration has increased from this shift, growing by 15.4% year-to-date [5]. While we continue to establish a 'new normal', we anticipate the convenience channel will continue to evolve. It will be even more crucial for store owners to ensure good availability of baby feeding products, stocking an optimal range to retain these new shoppers going forward.
Your top tips and takeaways from Danone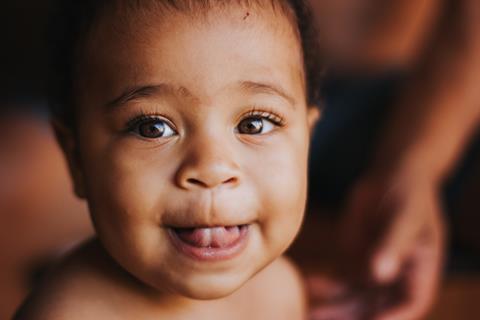 As formula milks account for 76% of the category sales [2], they should represent two-thirds of the space on-shelf, and foods should represent the remaining third.
Offer both formula milk powder and ready-to-mix formats to meet different shopper mission needs.
Offer new flavour variants in the best-performing segments within baby foods to increase sales.
Place the baby feeding fixture near the front of the store. This will help drive awareness and improve accessibility for parents.
Stock products in a logical order to allow for easier shopper navigation, such as grouping baby food jars according to age stages.
Brand is the number one purchase driver when it comes to formula milks. Ensure the most popular brands have good visibility.
Source: 1 IRI SIG Convenience Value Sales for Baby Feeding Category Latest 52 weeks w/e 20.06.20. Top performing value sales SKU per category segment within baby feeding category (formula milk powders, formula milk liquids, cereals, pouches and snacks). 2 IRI SIG Convenience Value Sales for Baby Feeding Category 52WE 20.06.20. 3 Shopper intelligence 2015 formula milks and baby foods, SBXL research 2012 shopper centric, 2018. 4 Dunhumby, IRI and Mintel 2020. 5 Kantar, Total Convenience Baby Feeding KPI Tree, YTD WE 14 June 2020. 6 IRI Value Sales, RSV, ROS data total baby feeding category w/e 16.11.097 IRI Value Sales, RSV, ROS data total baby feeding category w/e 16.11.09. 7 2019 survey using 256 mums with babies aged 4-8 months old.