Our C-Store Champions talk about the importance of offering a wide range of shopper services that help give their business an edge
Param Athwal, owner of Carlton Stores (Costcutter), Enderby, Leicester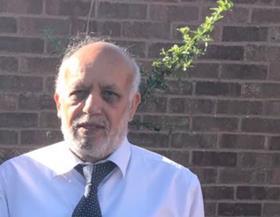 Param is attracting new customers with his My Hermes parcel delivery service and free-to-use ATM
Dav Kular, co-owner of Eggborough Village Store & Post Office in Goole, East Yorkshire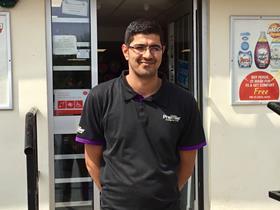 A post office counter encourages loyalty among Dav's shoppers
Shailesh Parekh, owner of six service stations in the West Midlands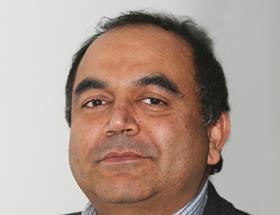 Shailesh believes that while the benefits are hard to measure, services do have a value
Harj Dhasee, owner of Nisa Village Stores in Mickleton, Gloucestershire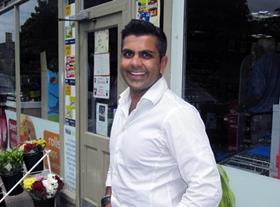 In-store services like UPS drop-off and home deliveries help Harj boost footfall and drive additional spend
What in-store services do you offer in your business?
Param: We've got the My Hermes parcel service in our store, which has been great for us. It's really convenient for customers and a great way to drive footfall. It brings in revenue of about £50-£60 a week and about 70-80% of those customers look around the shop and buy other things while they're here. The service allows people to print delivery labels for a £3 or £5 fee, or scan QR codes for their deliveries. We do a lot with Amazon and ebay alongside our usual services such as PayPoint, top-ups and the National Lottery. We also have a free ATM in our store, which brings in new customers all on its own.
Dav: The post office is our main area for delivering services, but we also have a free cash machine, PayPoint and the Lottery.
Shailesh: I've got the Lottery and PayPoint in all of my stores. I was planning to put a post office counter in two of them and am waiting to hear on that.
Harj: We work with PayPoint, Camelot and also offer a parcel drop-off and delivery service with UPS. We also run our own home-delivery service on an adhoc basis. These types of customers tend to spend more, too, so it makes it worthwhile running the service. We tend to do about 10 to 15 deliveries per week.
How important is it that c-stores offer additional services?
Param: I think it is crucial that smaller retailers offer services that are unique to their area. When you think about the grocery lines or other products that we sell, most of them can be bought online. That's why you need to offer additional things that encourage people who would never normally visit your store to take a look around. I think the market needs to move more into the area of parcel deliveries and online collection so that stores can be a real centre point for local people.
Dav: It is crucial for stores to run a more serviced-based business as traditional categories such as newspapers and magazines aren't selling like they used to. Our ATM, for example, can bring in a lot more customers than those categories. Each week we probably dish out about £100,000 in cash. It is a good job the machine is managed by the Post Office because otherwise we wouldn't be able to keep up with demand.
Shailesh: They do help bring people in, but sometimes you wonder whether the money you pay for services is too much. With PayPoint you have to pay bank charges to transfer money, so that is a cost to the business. Also it is quite hard to gauge how much additional sales you get out, but I do think it is something we have to do. In three of my sites we do parcel collection with PayPoint, which seems to do well. We also get a 5% cut with the National Lottery, which is another plus, and customers expect these types of services.
Harj: It is becoming more essential for stores to respond to the growth in online shopping. Collection points and being a hub for the local community are things that most consumers expect from their local c-store.
Do you think that in-store services encourage repeat custom?
Param: I definitely think that services are good footfall drivers. We now have 10-12 people coming in to do their My Hermes deliveries every week, and that is in a semi-rural area, so I think retailers in highly populated areas could do even better. It's really been a surprise to me how quickly it has taken off. The My Hermes users tend to have more disposable income and are younger than our regular customers, so it brings a whole new demographic into the shop. We're getting people come into the store who live four to five miles away, and it doesn't put our regular customers off because there is a separate queue and separate areas for deliveries.
Dav: We get our regular customers coming in to use our post office and other services and they almost always come back and buy other things. It pays to have something in the store that encourages people to spend with us rather than going to the local supermarkets.
Shailesh: The people who use our in-store services do use them again and there are times, of course, when they buy other things while they are in the shop. It is a hard thing to judge, but they do have their own value.
Harj: Definitely. Customers are always coming back to use our services. We've built up a regular base of customers who make use of our home delivery offer. I think if customers are going to return to your store nowadays they expect you to be more than just a CTN or just a grocer. You have to be all these things and more. The expectations of an independent retailer can sometimes be greater than those of the supermarkets
What companies have been particularly good to work with?
Param: My Hermes has been really good and so easy to use so we want to continue working with them – it only takes us 25 to 30 seconds to process each delivery. It would be nice to find someone that can offer a similar locker delivery service to In-Post as all the units in our area have been removed.
Dav: I think some retailers are too quick to complain about the Post Office. These days, you need to have the services that they provide and we are keen to work with them for as long as we can.
Shailesh: Camelot with the National Lottery is probably the easiest to work with. We also have the In-Post lockers at a few of our sites, but they don't seem to have taken off in the same way as the Amazon lockers. I think they are removing quite a few of them so I wish I had worked with Amazon first. I've been in touch with them since but, like the Post Office, I'm still waiting for a response.
Harj: The customer service with Camelot has been really good recently, and the team at UPS are also very professional. We've had some issues with PayPoint in the past, but they seem to have worked themselves out. Our epos system has been particularly good at helping us manage what we are running and keeping track of all our transactions.
Do services contribute to store profits in any way, and are they costly to run?
Param: In-store services really do bring people into the store and even if you only get a few people who buy something else while they are there then it is good for sales and turnover. The cost is also very manageable. The electricity to run the tablet and system to manage the My Hermes service isn't really noticeable, and that's with it being run 24 hours a day, seven days a week.
Dav: I think it would be more of a cost not to have the services. Our post office definitely brings in enough people and transactions to make us a profit.
Shailesh: It is a hard thing to keep track of, but I wouldn't see them as a negative. You can never really know exactly how much additional spend you get from services, but you have to at least offer what everyone else does in the area.
Harj: It is something you have to do these days. It can help grow footfall, but it also comes with its own costs. Running services does unfortunately mean taking staff away from other areas. Customers expect additional services, which is why we do it. However, you have to be careful about what you do. Offering just one service on its own probably wouldn't be profitable, but doing them collectively creates a bigger reason for customers to shop with us, which means it is worth our time and money.
What advice would you give to other retailers who want to offer additional services?
Param: I think the main thing is to try some of the services out because often there is no contract or obligation to keep things in your store that aren't working. There is no place for five- to 10-year fixed contracts in the current marketplace so most companies, such as My Hermes, are flexible for retailers to use and manage. You also have to look at the competition around you and either offer a comparable service or look at how you can take things further. Because of the companies that use My Hermes for deliveries, such as Amazon and ebay, it has a broader appeal for customers in our area than the click and collect service that Tesco offers.
Dav: It is important that retailers adapt to how shopper habits are changing and that means offering something different. Services are performing better than traditional groceries and can add a lot more sales, so it is vital that stores don't do what they have done for years and instead take a look at new areas.
Shailesh: A lot depends on the area you are in, and the services you bring in should be decided based on shopper types. For example, I think things such as PayPoint, and the National Lottery to some extent, do much better in less affluent areas. It is important to know what your customers want.
Harj: Listen to your customers and work out what services will work for your store in your area.
Are you planning to expand the services you offer in your store/s?
Param: The plan for the year ahead is to boost the number of people using the My Hermes service per week to 200. We have recently installed a new 1.5 metre counter in the store that we can use to store parcels and allow My Hermes users to easily queue up for and print labels. I'm also planning to visit some of the trade shows to see what other companies are doing and get inspiration from them and other retailers to see what else we can do.
Dav: We currently have investment tied up in other areas so we are going to stick with what we have for now and focus on maintaining our current level of services.
Shailesh: I think we are doing most of the services that we need to. I don't think something like a home delivery would work for my stores because they are forecourt sites, so we haven't got the room to run that kind of service.
Harj: At the moment, we are doing what works for us. We'll always listen to what our customers want and what is happening in the marketplace, but for now we are going to stick with what we've got.
What in-store service has had the greatest effect on demand in your business?
Param: In terms of value for money and how little time it takes to run, My Hermes has worked the best for us. Our ATM is also very popular as the banks in the two villages close to our store closed down. The local Tesco has a cash machine, but it is on the other side of town so most customers have built up a routine of coming to us. We've made sure that the machine is positioned right at the back of the store so it is safer and encourages customers to walk past all the promotional ends.
Dav: We are the only post office provider in the village and local people have to travel quite far to the nearest mainline store, so having our counter in the store really helps to increase footfall and sales. The cash machine is another asset and takes care of itself.
Shailesh: I think our sites attract the kind of customer that likes to buy scratchcards and lottery tickets so we do well out of those.
Harj: One of the biggest footfall drivers is our ATM. It is run by Cashzone and they are always very efficient at keeping it topped up. Whenever someone comes in to take money out, they nearly always end up buying something while they are in the store.